Piercing jewellery is sold separately per single piercing, not pairs. We will allow a maximum of 1 piercing per consultation.
Service fee: $30 for one piercing appointment & $50 for a two ear piercing appointment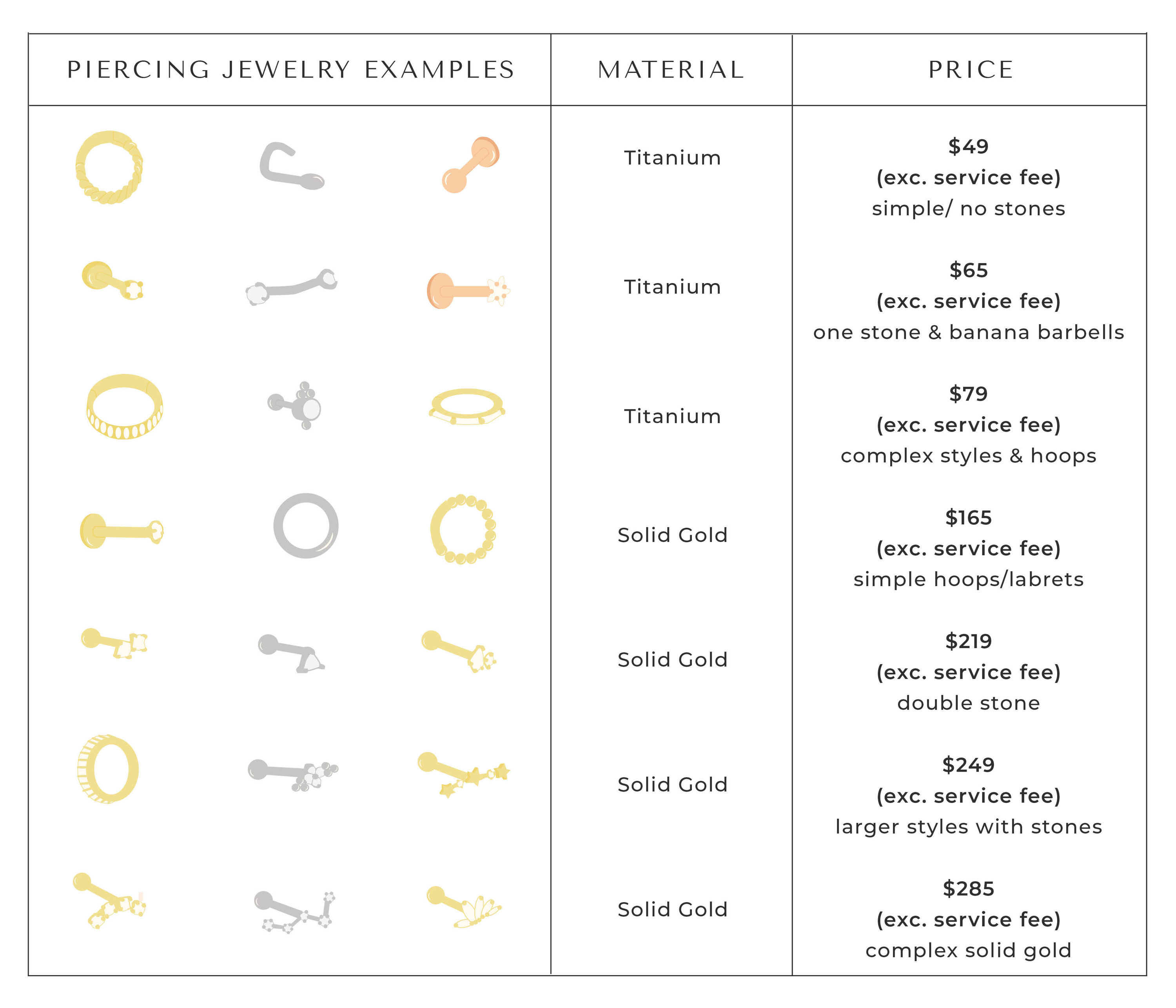 *The service fee is a small charge for the experience of the piercer, the preparation of the piercing station, and also the time it takes for a deep clean before & after your appointment.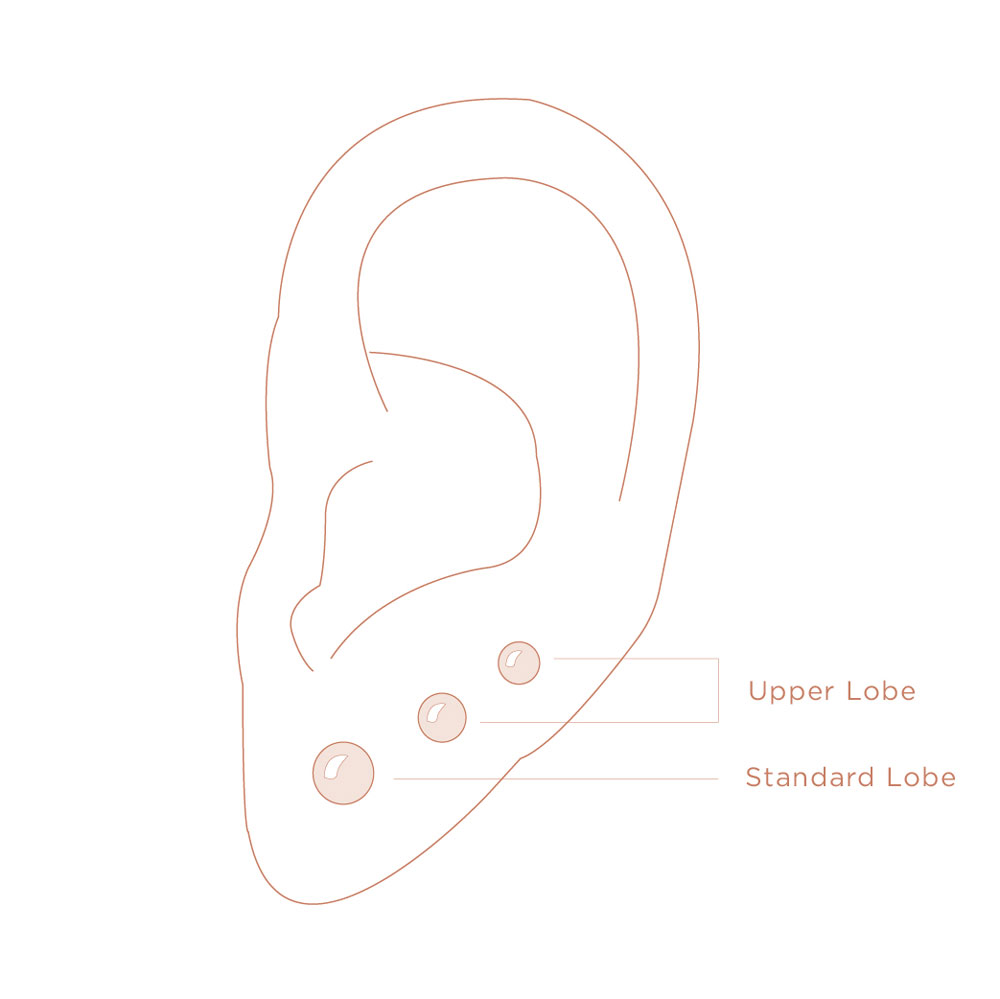 The lobe piercing is said to be the least painful on the ear. These are super versatile and have the quickest amount of healing time. (Usually 6-12 weeks).
There are a multitude of different cartilage piercings available, meaning the combinations are endless. Our handy ear guide makes it easy to see where all of these are located.