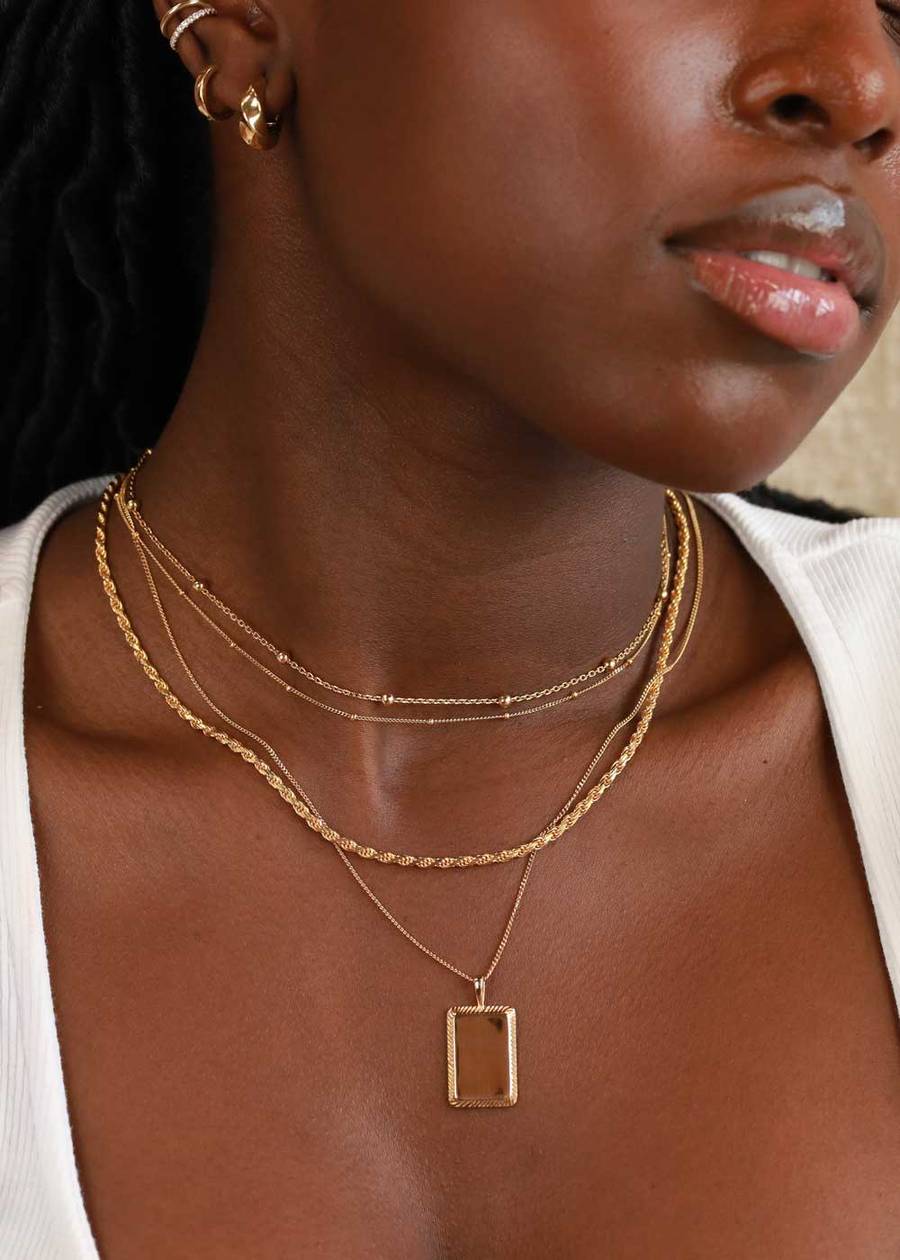 Create memorable moments with our engravable collection
PERSONALISED JEWELLERY ENGRAVING
New A&M jewellery with your name on it (literally). Our range of engraved jewellery pieces are the perfect way to celebrate a special moment, person or occasion ~ treat them, or yourself, to a personalised bracelet, engravable pendant necklace or ring. Available in selected stores or online with our engraving tool.
Back to articles
HOW TO GET MY JEWELLERY ENGRAVED?
So, how to get your jewellery engraved? You can either visit any of our following stores; Notting Hill, Carnaby, Kings Road and Coal Drops Yard or use our online engraving service for it to be delivered directly to you. Follow our simple step-by-step guide below to curate your own personalised bracelet, pendant or ring!
1. Bracelet, ring or pendant?
Firstly, you'll need to choose which piece of jewellery you want engraved. Do you want a piece with sparkle, or prefer to keep it simple? We have a range of classic rings, bracelets and necklaces to choose from, whatever your style. Pick your favourite piece here!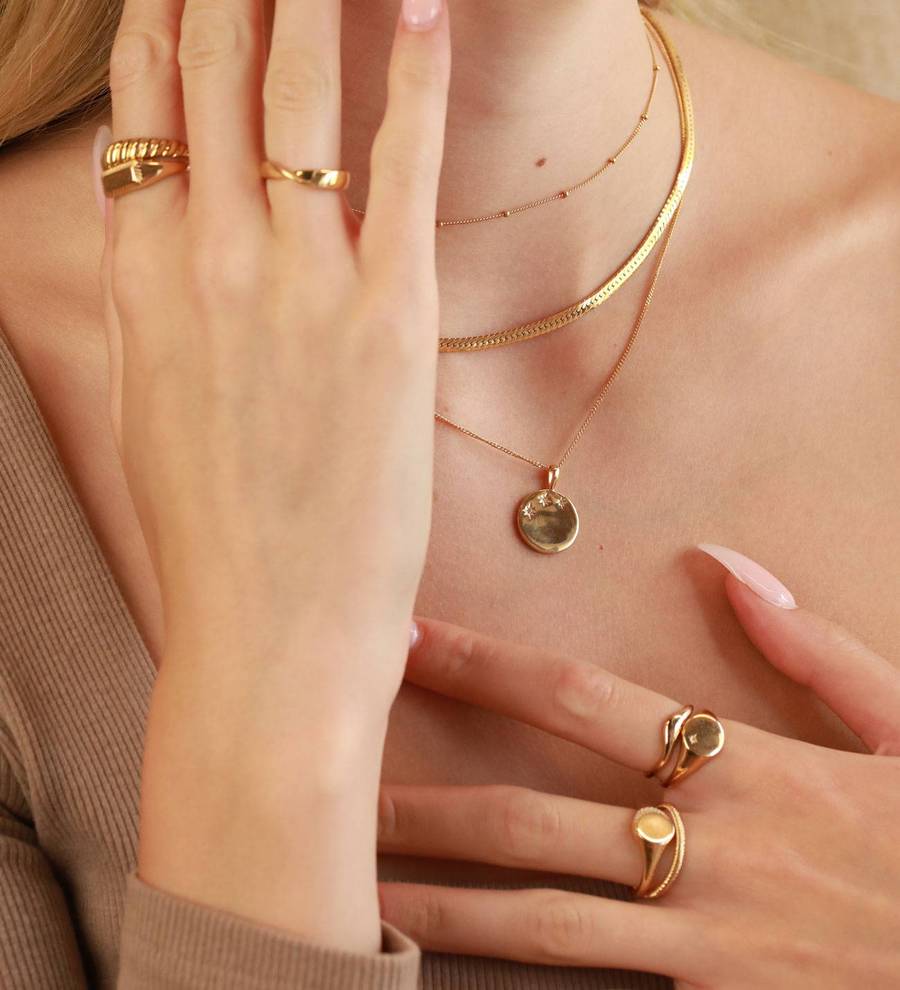 2. Decide on your engraving
If you're shopping online Once you've selected your jewellery, you'll be prompted to add your engraving before you purchase. Make sure you think carefully about what you want to get engraved (triple check spelling!) and allow 7 days for your jewels to be engraved. Please note, online customers can only choose from 1 font. If you're shopping in-store We also offer jewellery engraving services at our following stores; Notting Hill, Carnaby, Kings Road and Coal Drops Yard. Choose from various font options & let the stylist in store know what you'd like from the engravable range and they can do it for you on the same day!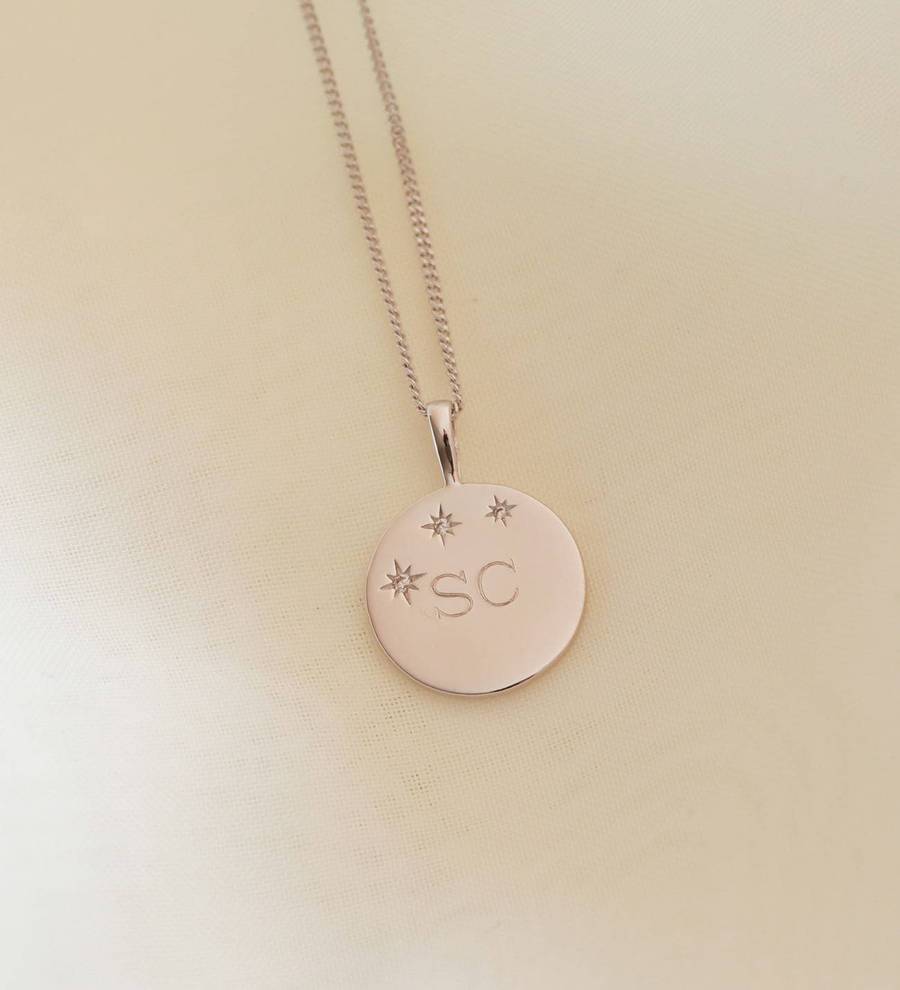 3. Wear & stack your personalised jewellery!
Whether you're layering necklaces, stacking rings or bracelets - our timeless personalised pieces will fit perfectly in your collection. Thinking of mixing silver & gold? Check out our 'how-to' guide on mixing metals here!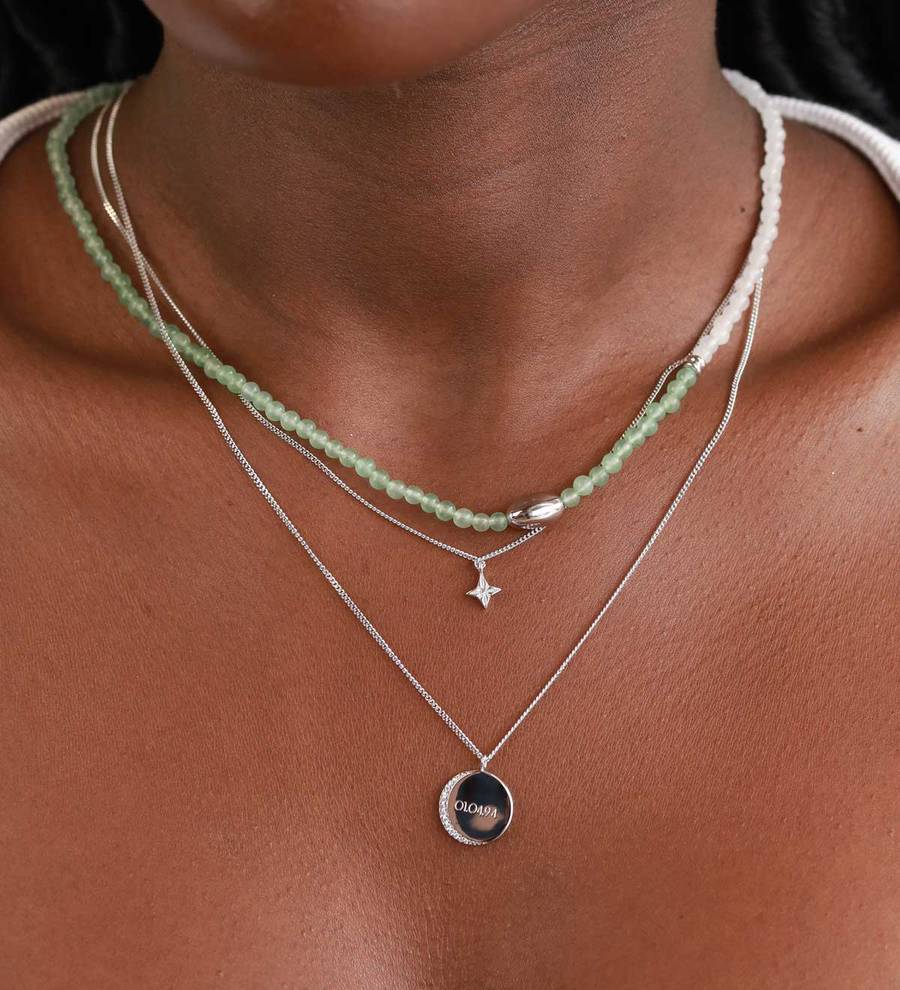 JEWELLERY PERSONALISATION INSPIRATION
Not sure what to get engraved on your jewellery? Don't worry! The A&M team is here to provide you with inspiration. Whether you're looking for a sentimental signet ring for a loved one or a personalised bracelet to match with your BFF, we've got the perfect inspiration to help you decide.
Personalised gifts ~ best friend bracelets
Our engravable bracelets are the perfect gift for him, her and them. Why not get matching bracelets with your bestie? They're definitely a luxe upgrade to the BFF bracelets you made at school! Personalised bracelets are also perfect for men ~ add initials, a special date or the coordinates of where you met for the ultimate sentimental touch.
Memorable moments ~ engravable rings
Nothing says 'I love you' like engraved jewellery, and rings are the classic symbol of love and commitment. Make your personalised ring special by a special date, geo coordinates or initials to show that they're always on your mind. If you're treating yourself, why not get your initials engraved to make your ring stack completely personal to you.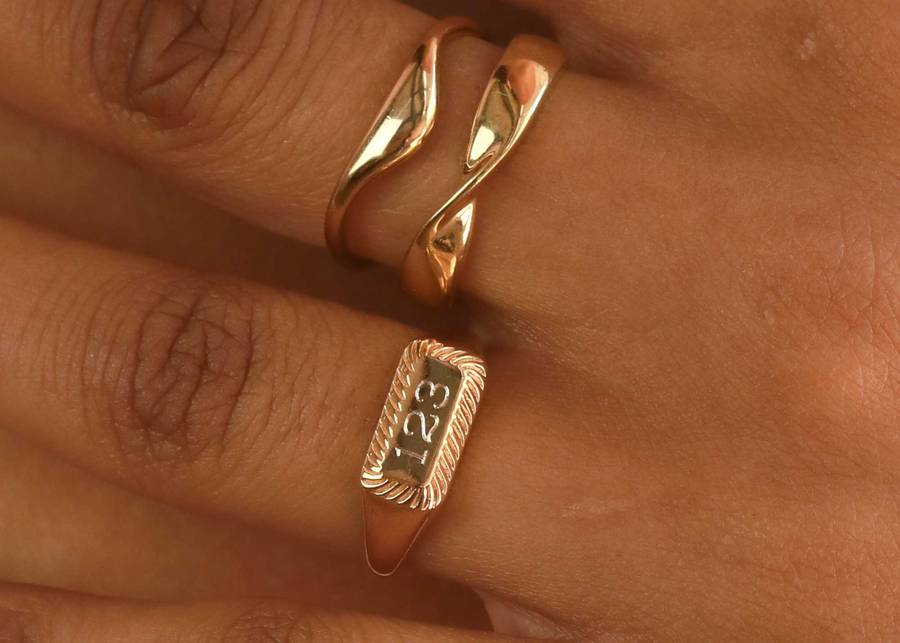 For your loved ones ~ engraved necklaces
Engraved necklaces make for the perfect gift (in our completely unbiased opinion). Personalise their necklace stack by adding dates, names or initials ~ and our timeless choice of pendants means that they can wear them everyday, whatever the occasion. Choose between sparkly accents or simpler designs, depending on their individual style. Shop at your own risk, you'll definitely want to get a matching one.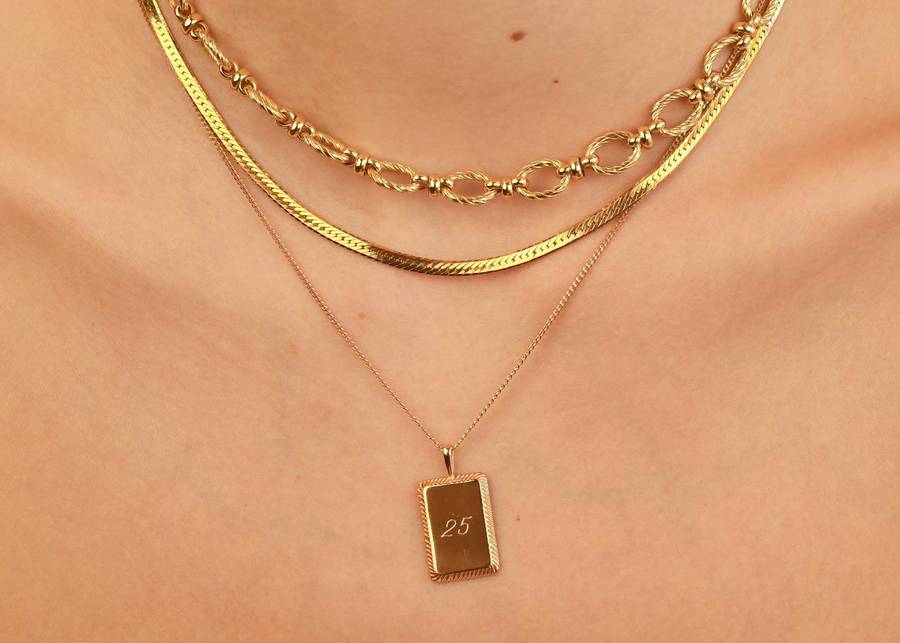 PERSONALISED JEWELLERY FAQS
What jewellery can be engraved?
Click here to view our full range of engravable jewellery!
Do I need to book for an engraving in store?
No! We're only accepting walk-ins for now at any of our following stores; Notting Hill, Carnaby, Kings Road and Coal Drops Yard. We aim to engrave as soon as possible, but guarantee a same-day service.
What should I get engraved on my jewellery?
What you decide to get engraved on your jewellery is entirely up to you, as long as it's within the character limit. Common engravings are: significant dates, name and initial engravings or dates. Check our personalisation inspiration section for more.
Where can I get my jewellery engraved?
You can get your jewellery engraved either online when you purchase or at any of our following stores at Notting Hill, Carnaby, Kings Road and Coal Drops Yard.
Can I get a different piece of jewellery engraved?
We're only offering the engraving service on the pieces in our Engraving Collection. Sign up to our newsletter and follow us on instagram to be the first to shop more engravable pieces!