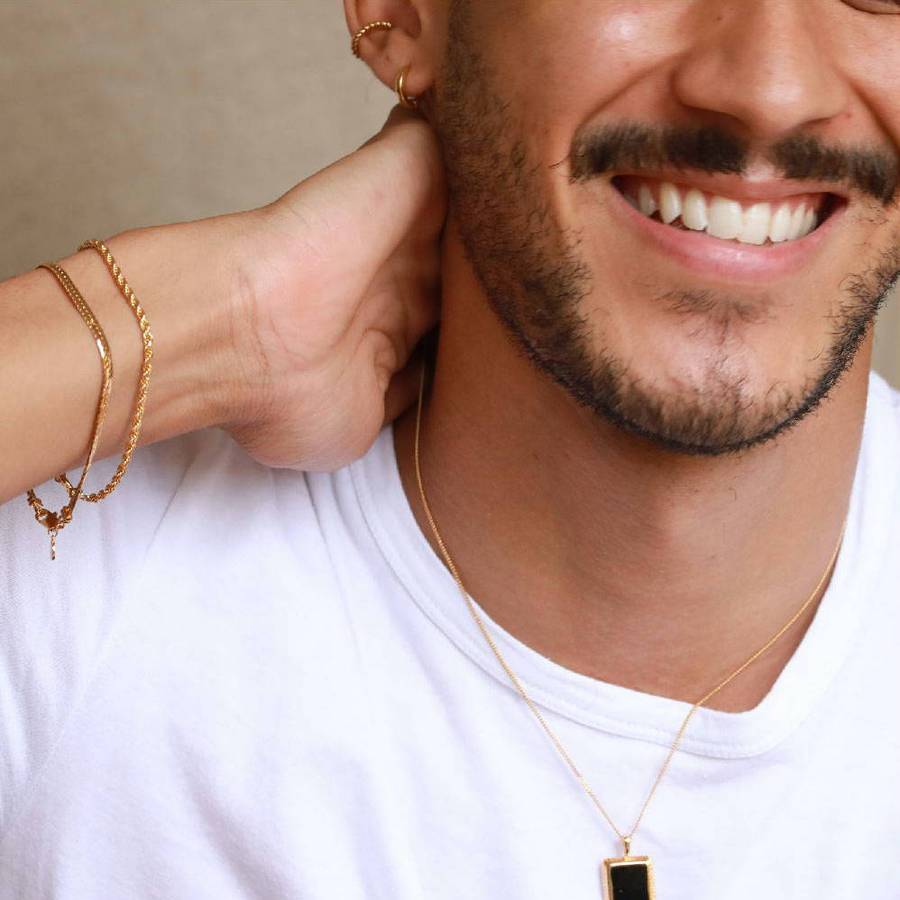 Unisex jewellery: what & how to wear
THE MEN'S JEWELLERY STYLE GUIDE
A&M jewellery is for anyone. Curating & personalising your own look with jewellery is not restricted to gender, which is the reason why the men's jewellery industry is growing from strength to strength. Men's necklaces have never been so in (we're looking at you, Connell's Chain), and we're seeing guys being more bold & experimental with their jewellery style.
Back to articles
If you're new to men's jewellery, or you're looking to purchase a jewellery gift for the man in your life, this guide is for you. We're giving you all the inspo & style advice to curate the men's jewellery collection of your dreams.
SHOP BY JEWELLERY TYPE
Earrings for men
When it comes to men's earrings, simplicity is key. We think hoops & huggies look best in men's ears, but it's all up to your individual style. Experiment with symmetry and go for a single piercing in one ear, or stack up earrings with multiple piercings..
Ear cuffs for men are also a great way to add a stacked up look ~ add simple styles for an impactful statement.
Want more piercings? Why not book a piercing with us today in one of our stores, and browse our other jewellery while you wait.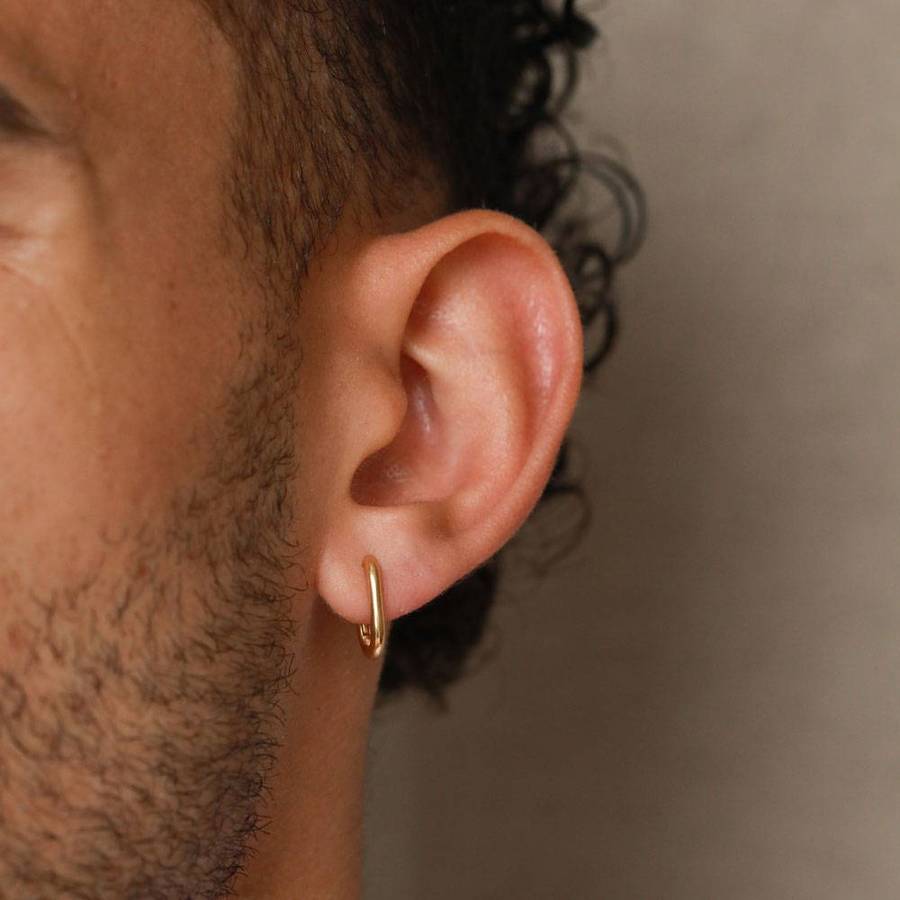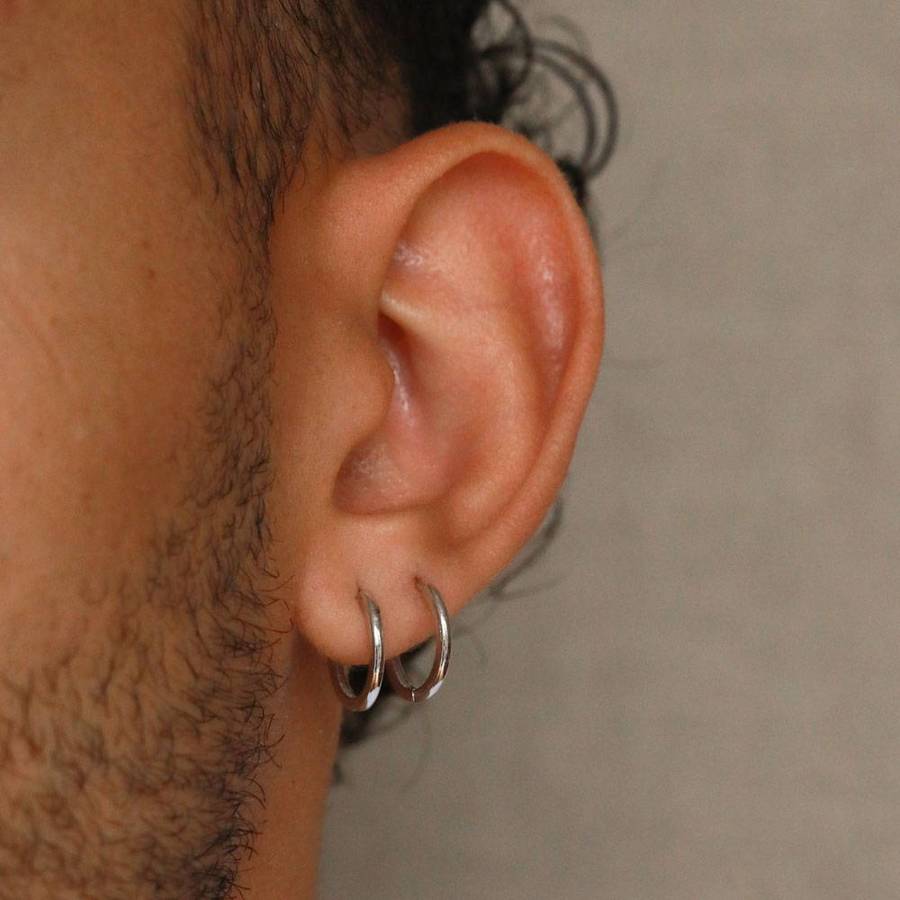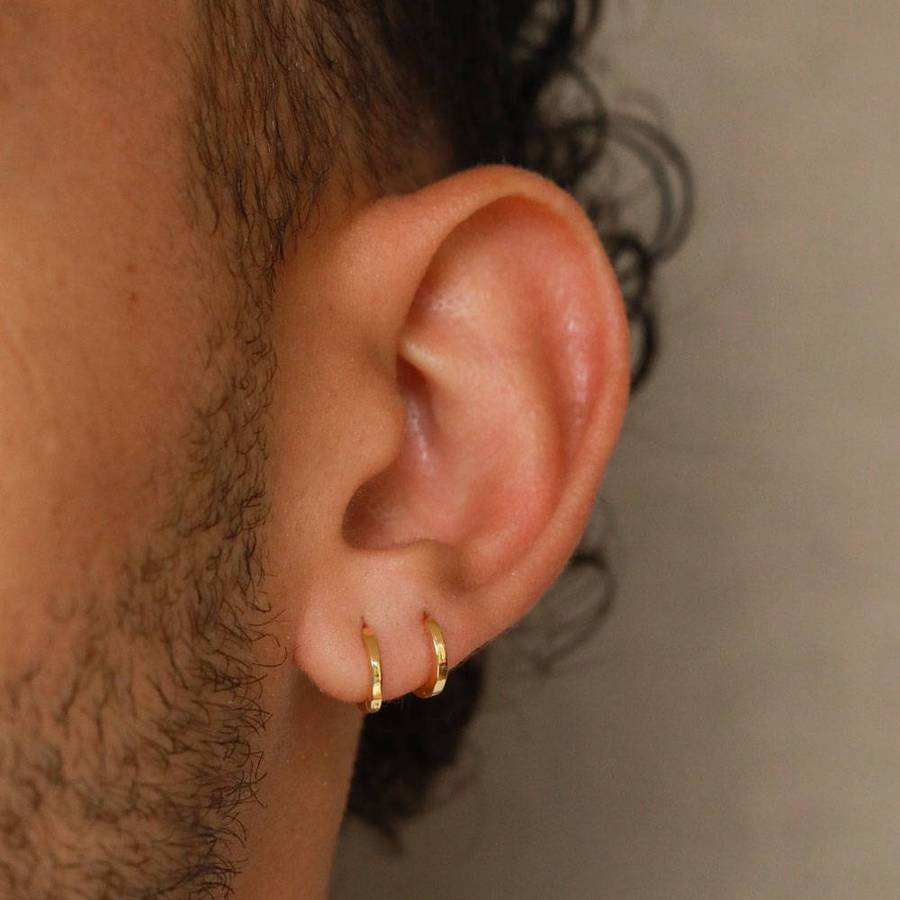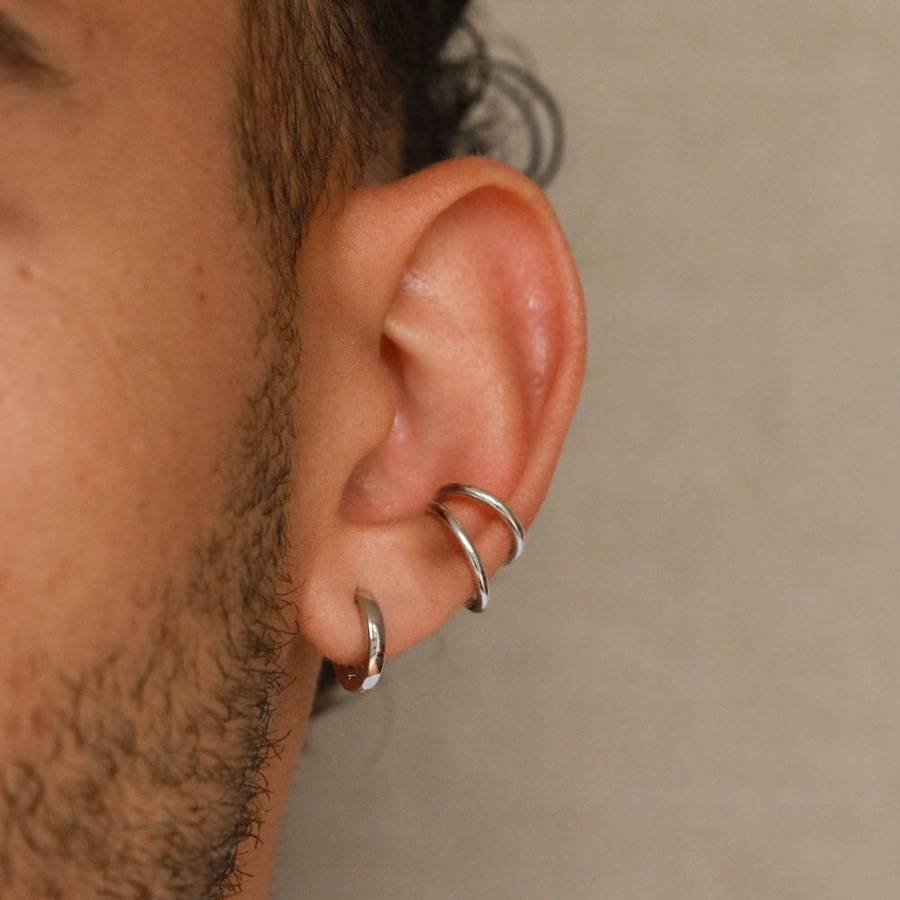 Chain necklaces for men
If you're new to men's jewellery, a chain necklace is definitely the best place to start - they look great worn with an everyday t-shirt, elevating your look.
One of our simple chains is the perfect way to start your collection, as it can be layered with other chains when you feel like growing your collection - why not try layering with our Etched ID Pendant Necklace? It can be engraved to make it personal to you.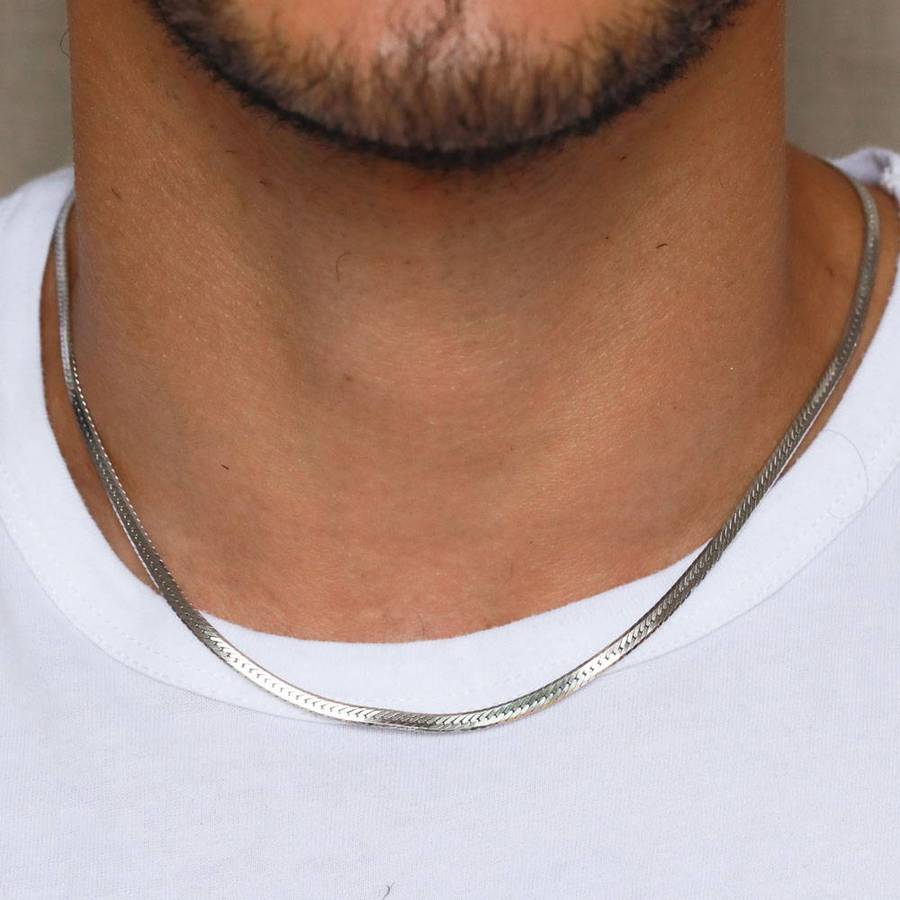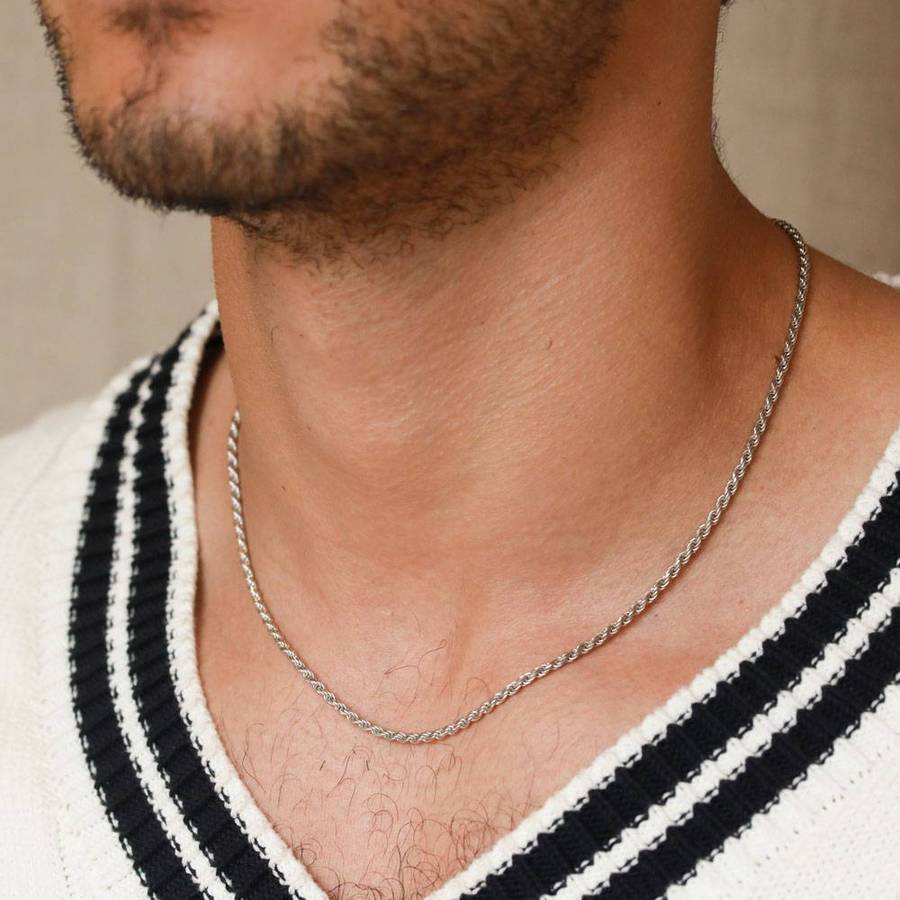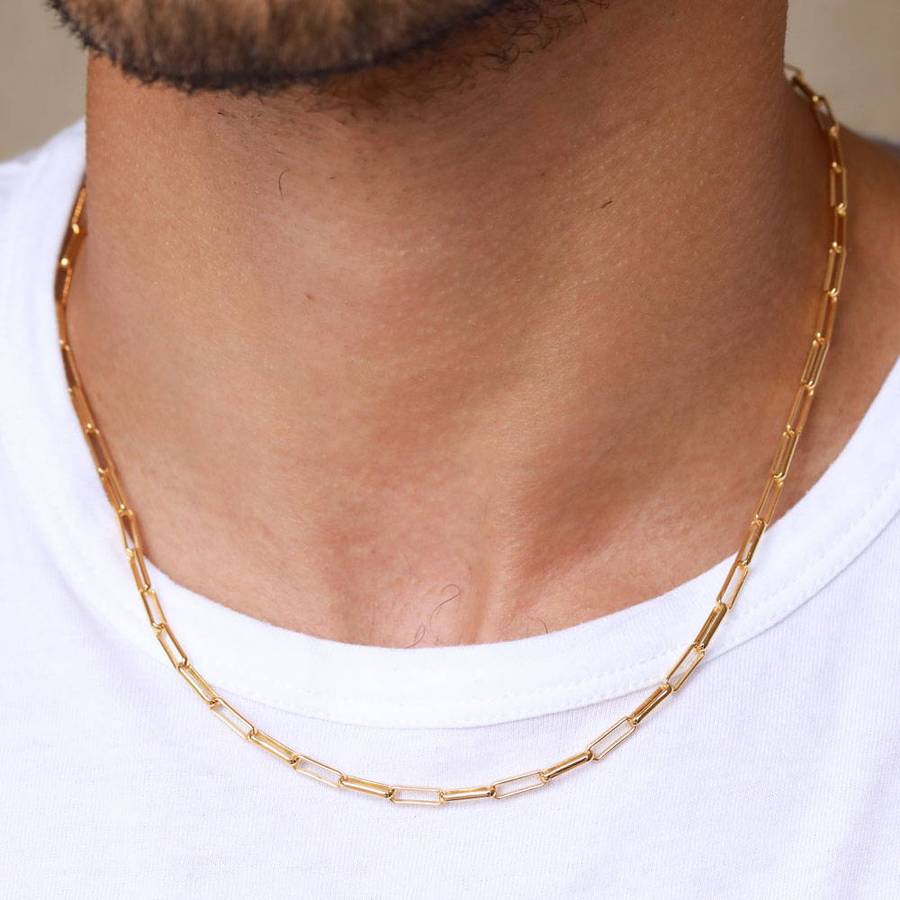 Bracelets for men
Bracelets are another way to add a personal touch to your look. You can either coordinate with a necklace chain (like the Rope Chain Necklace & Rope Chain Bracelet) or mix and match chains for a more curated look.
Our Etched ID Bracelet is another great bracelet addition - it can be personalised with engraving, or looks great as it is. Stick to 1-2 bracelets for the perfect stack.
STYLISH JEWELLERY LOOKS FOR MEN
So, you've decided which pieces you're going to buy to build your men's jewellery collection - now to build your looks. We've picked our favourite looks which are easy to replicate and try out for yourself, or gift to the man in your life.
The Stacked Ear
Wear multiple earrings for a stacked look. Rectangular huggies & hoops add a modern twist on the classic hoop. Finish off the look with a cuff if you're feeling brave, or keep it as it is for a more everyday vibe.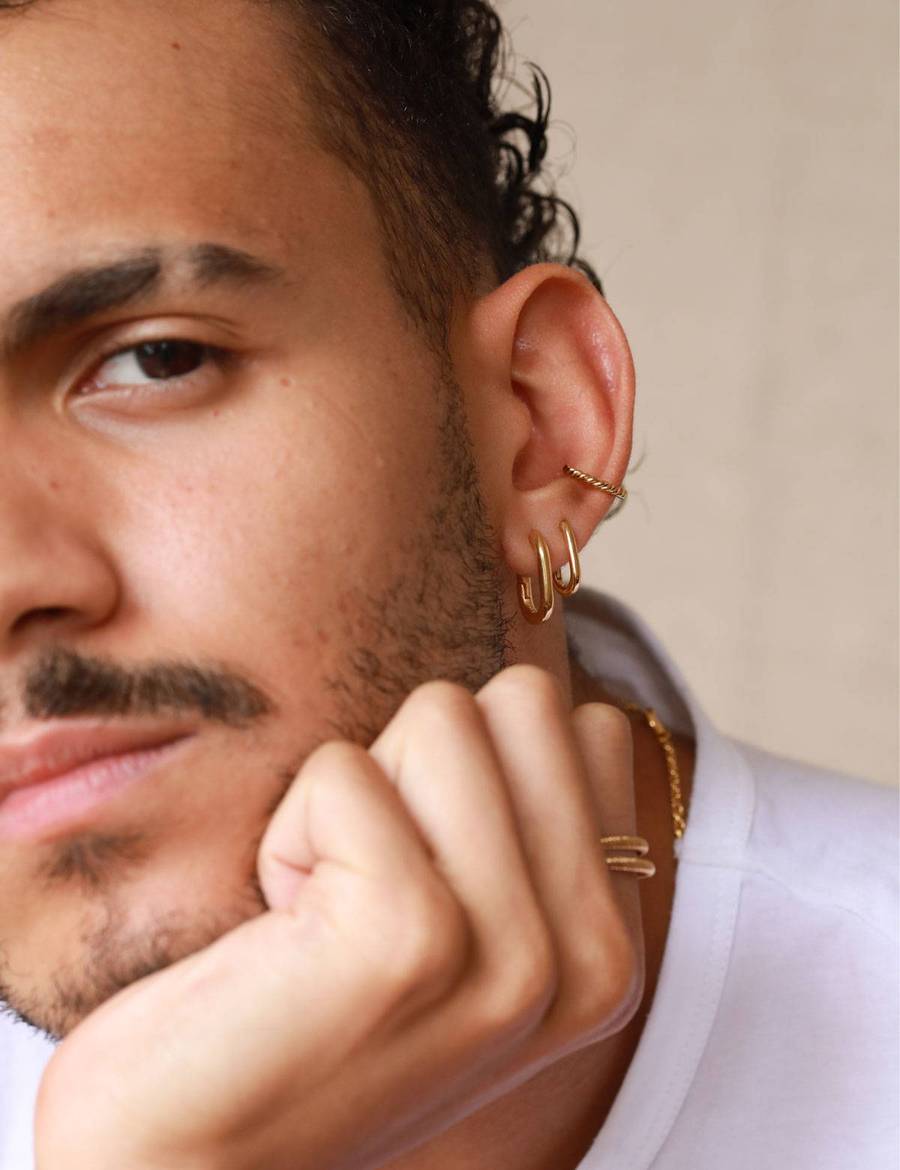 Layered Necklaces
Layering multiple chain necklaces makes for a curated, statement look. Top tip: mix and match lengths and textures. Read our Necklace Layering Guide, here, for more advice.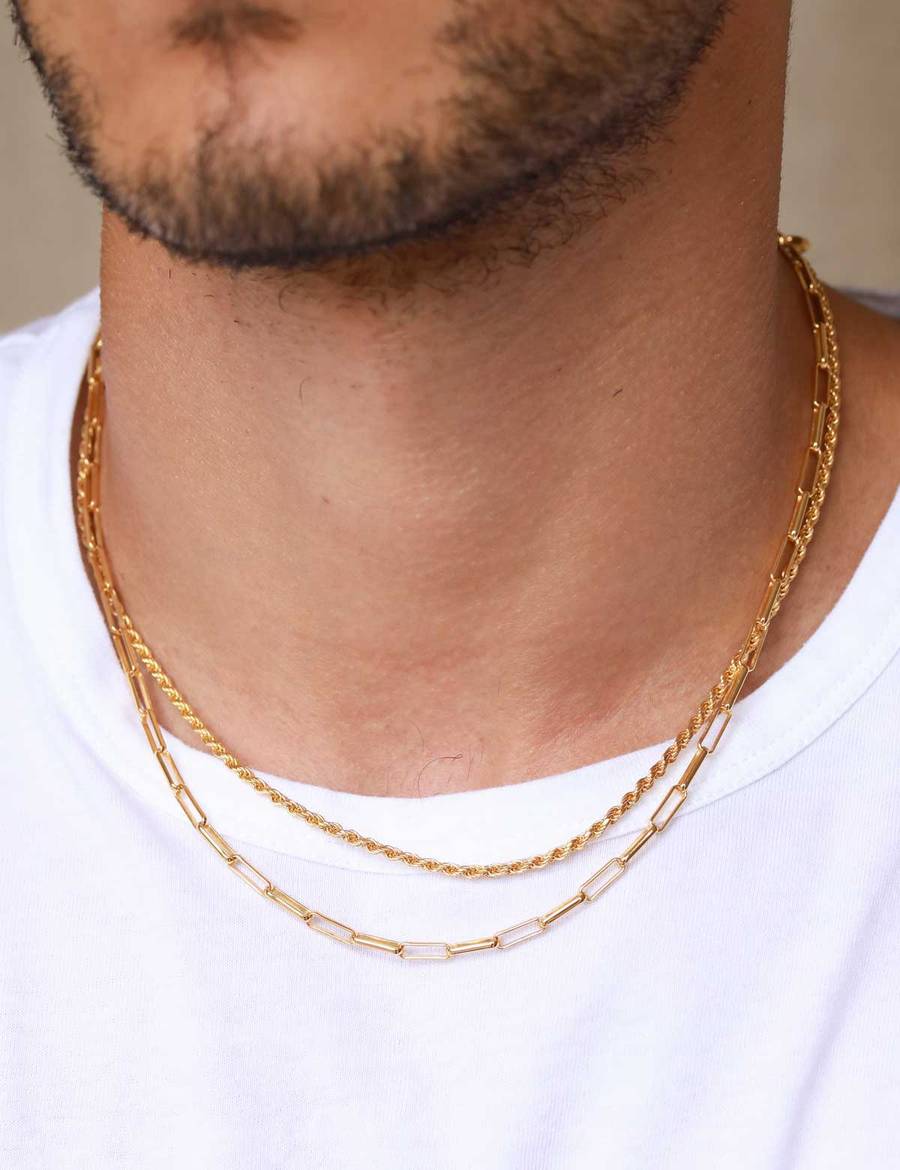 Mixing Metals
Mixing metals is a way to make your jewellery look stand out from the rest. Try wearing different plated earrings, or layering necklaces in silver & gold.
YOUR MEN'S JEWELLERY FAQS ANSWERED
I'm a beginner at men's jewellery - what piece should i start with?
Start out with something super simple and timeless, which can be easily styled with other jewellery. That way, when you want to build your collection you can stack and style them together. Try the Mystic Simple Hoops or the Long Link Chain Necklace.
What item of men's jewellery makes a good gift?
A chain necklace makes for the perfect jewellery gift for a man, as they're customisable and can be worn with any outfit! Shop chain necklaces here.
How do men pair jewellery with outfits?
It all depends on the occasion & the style you're going for. If your look has bold prints or colours, less is definitely more with jewellery - maybe just opt for one chain necklace and a simple earring. Or, if it's more of a simple outfit you can stack & layer your jewellery to make it the main event!
Which ear should guys wear jewellery in?
It's up to you! The left ear is more common, but pick based on your own preference. Think about if you want to draw attention to a certain side of your face, or whether you want to balance out other piercings or a hair parting. If you want to add more piercings to your ear, book with A&M here.
How thick should a mans chain be?
Whatever you're comfortable with. For more everyday wear, thinner chains are more practical, whereas thicker chains are more of a statement choice for dates or evening's out.
Should guys wear gold or silver jewellery?
When choosing which metal to go for, you should think about factors like skin-tone, style and hair colour. While there's no wrong answer, if you're not sure what's for you check out our Mixing Metals guide here.