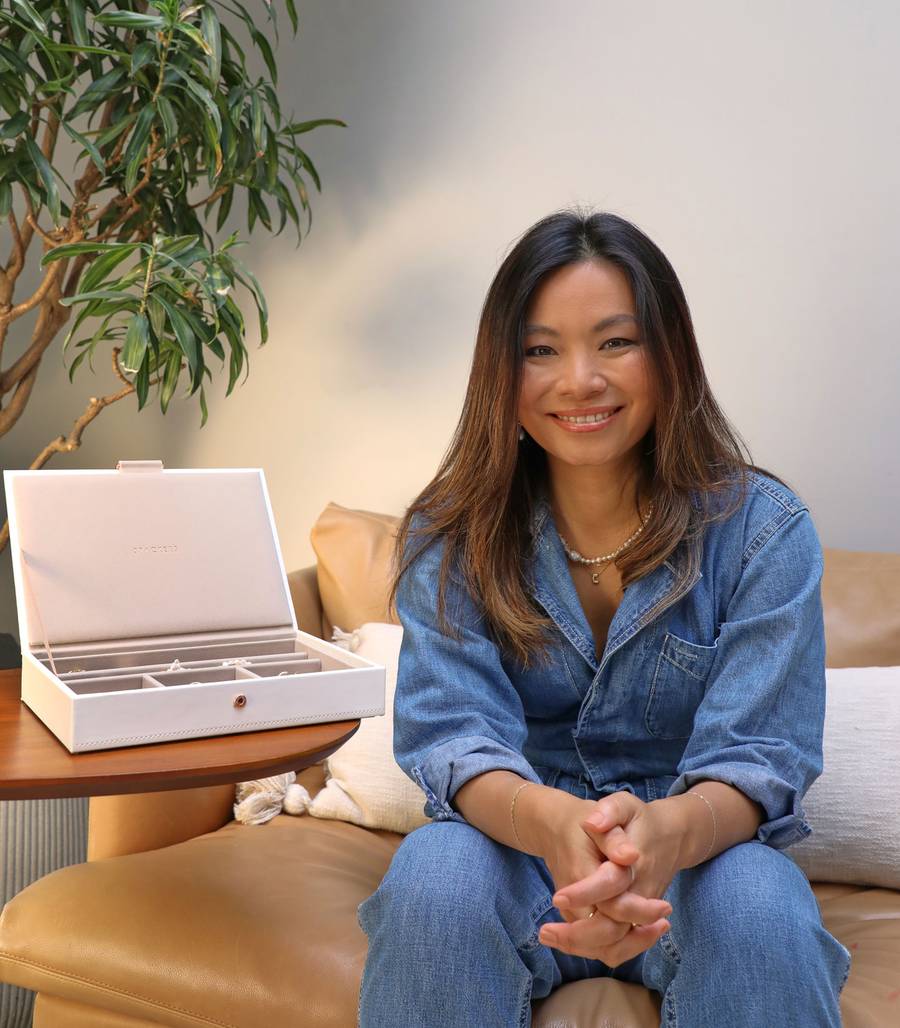 Our Founder & CEO
Meet Connie Nam
Connie started Astrid & Miyu from her kitchen table in her London flat, and turned it into the shining jewellery brand you know and love. Find out more about Connie, the story of A&M, as well as the top pieces from Connie's dreamy jewellery collection.
Back to articles
"We're more than just a jewellery brand, we are a movement on a mission to revolutionise the jewellery experience."
Connie Nam was born in Seoul and raised in Washington D.C. and Seattle. The hustle of the cosmopolitan city of London appealed to her and the lust for learning and growing enticed her to apply for the MBA at London Business School. She longed to turn her passion for business and love of unique, contemporary jewellery styles into an empowering and shining company of her own.
Immediately after graduating, her dream became a reality and she founded Astrid & Miyu in 2012. Connie started the company from her little flat in Notting Hill. The first ever Astrid & Miyu website cost just £500 to make and develop and Connie handled everything from product design and marketing to sending orders! Post office visits became a daily occurrence.
To celebrate 10 years of A&M, we spoke to Connie about her all-time favourite pieces from the last decade. Watch below as she delves into her ultimate collection of jewellery from over the last 10 years, sharing a few special memories along the way.