YOUR MIXING METALS MANTRA
Styling silver and gold jewelry together
IS IT OKAY TO WEAR MIXED METALS?
The simple answer: yes! The idea that everyone should wear the same plating jewelry is a total myth - mixing metals with your jewelry gives a certain je ne sais quoi and it's a great way to make your jewelry stand out from the crowd. The key is knowing how to mix metals, so you can achieve the jewelry look that's all over your Pinterest inspo board.
And that's where we come in! This styling guide will tell you how to wear mixed metal rings, earrings and necklaces - so you'll be an expert in mixing metals. We'll also give you some pointers on how to pick the perfect plating depending on your skin tone, your style and the occasion.
STYLIST TOP TIPS FOR CREATING YOUR MIXED METAL LOOK: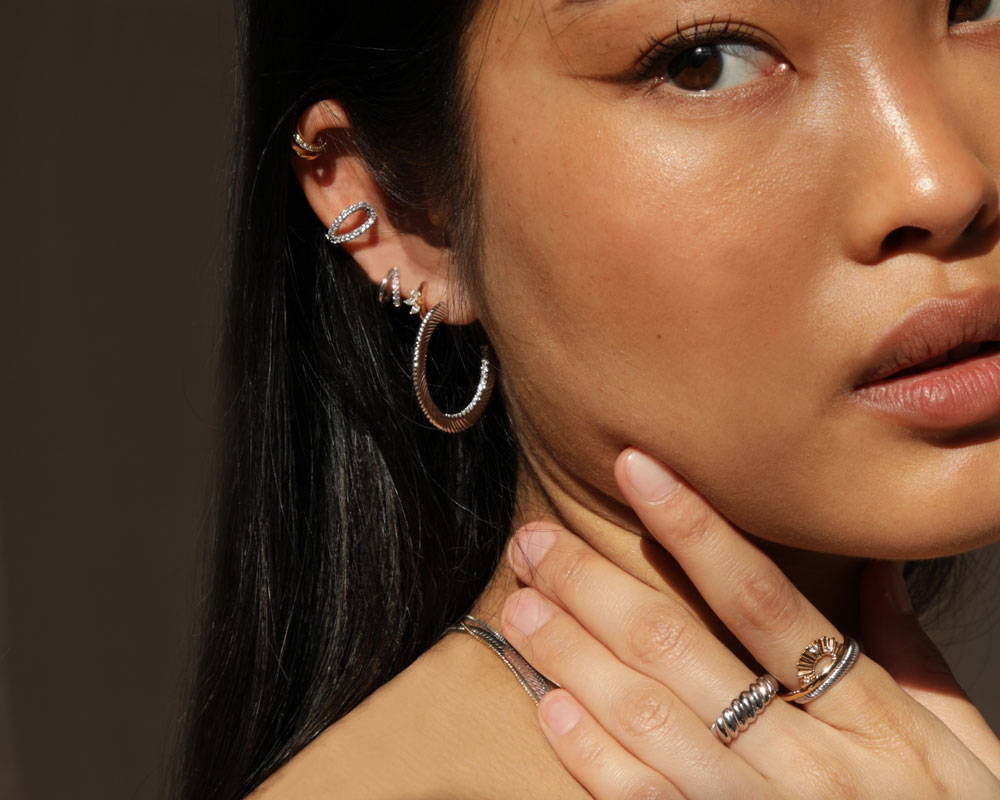 Balance is essential. The trick is to mix your metals in all different locations. For example, it might look odd if you wear all gold earrings and necklaces, but all your rings are silver. We'd recommend wearing a mix of silver and gold rings, earrings and necklaces to balance out your look.
If you're new to mixing metals, we'd recommend opting for consistency with style - stick to mixing platings, rather than mixing dainty and chunky jewelry styles. For example, if you normally wear dainty gold necklaces, maybe begin with adding a dainty silver pendant, rather than going for a chunky silver chain.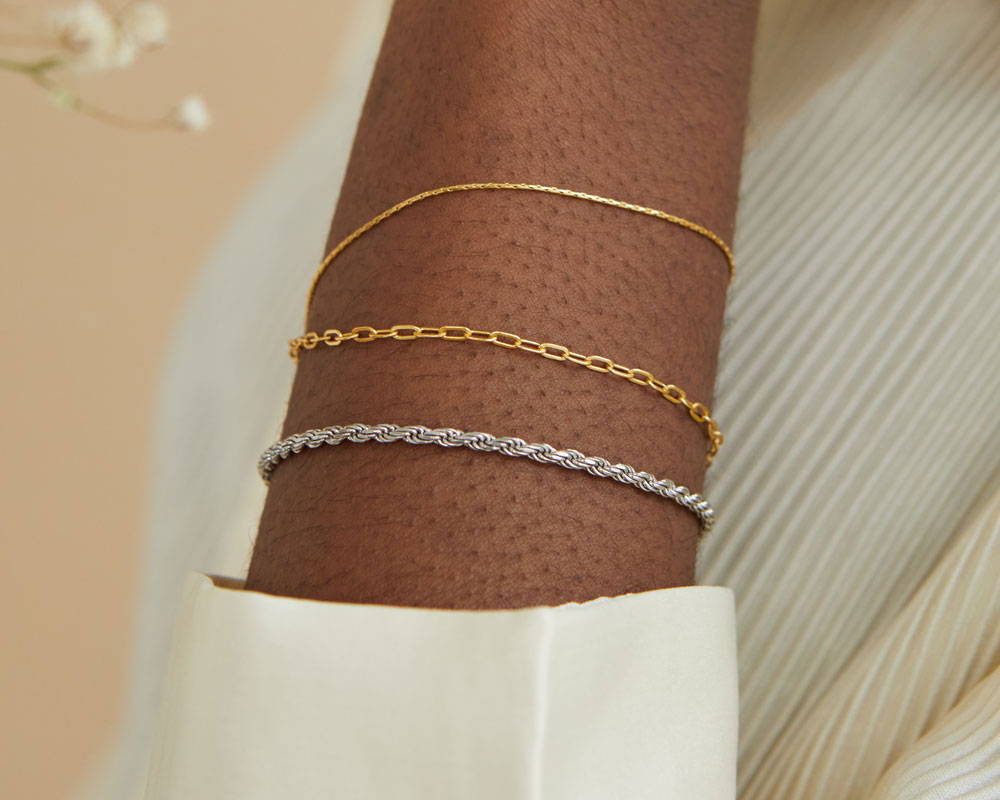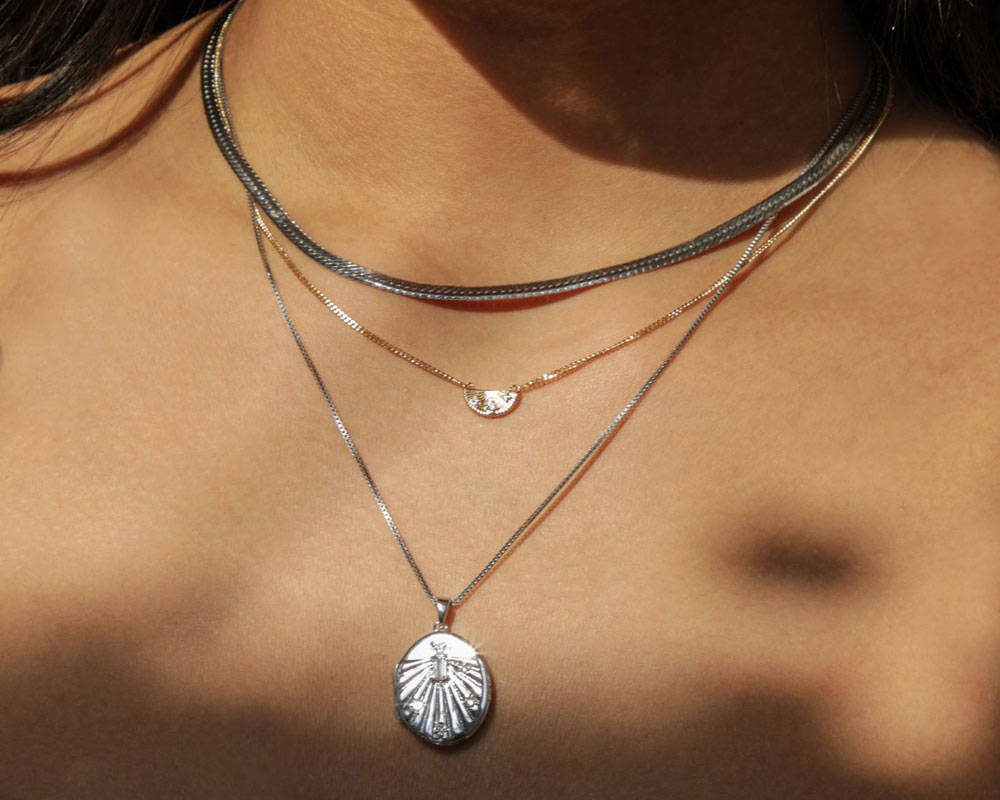 Pair your everyday

jewelry

with something special
If you have special jewelry that you wear everyday, keep the platings of those consistent and then mix in different colours for more of a going-out look. The more experienced you get, the more you'll want to mix metals everyday (trust us).
Don't be afraid to experiment
At A&M, we're all about experimenting with different pieces and curating your own personal style. Like with ear stacking or necklace layering, it's all about finding a style that suits you!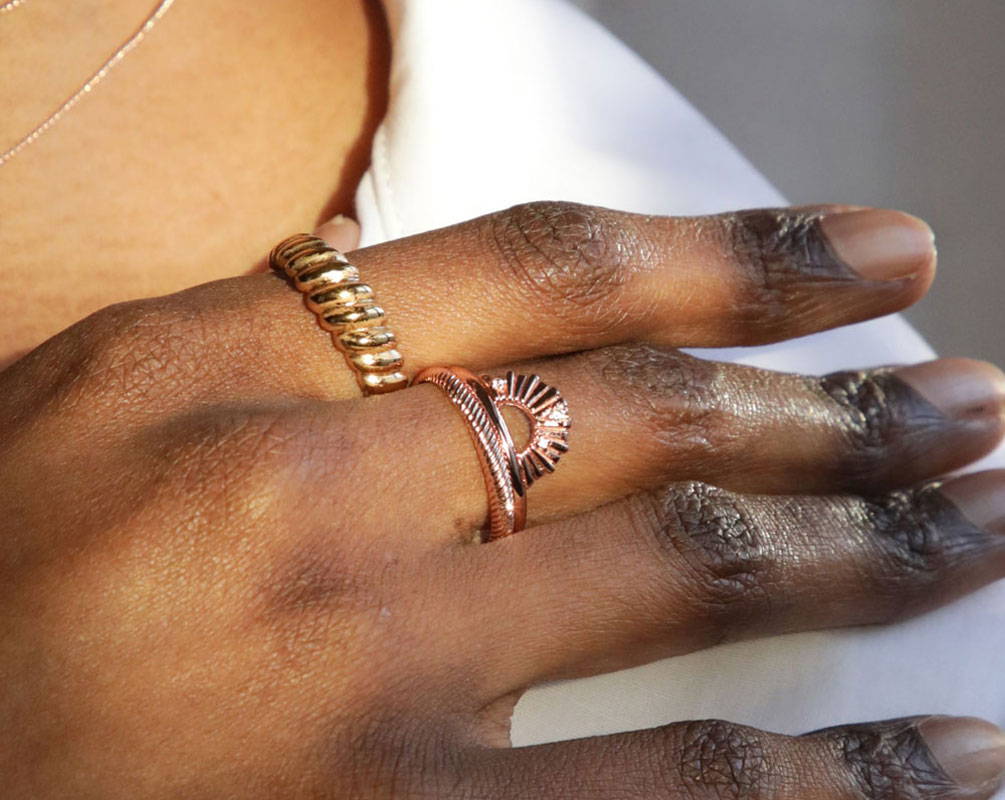 HOW TO WEAR MIXED METAL JEWELRY COMBOS:
Wearing different coloured rings
Rings often have a sentimental value, so it's understandable that you want to be able to wear all of them at once. You can either go for an equal amount of each plating for a more balanced look, or you can add an accent ring of a different colour to make it stand out in your stack. The key is to experiment with different combinations to find your signature ring stack.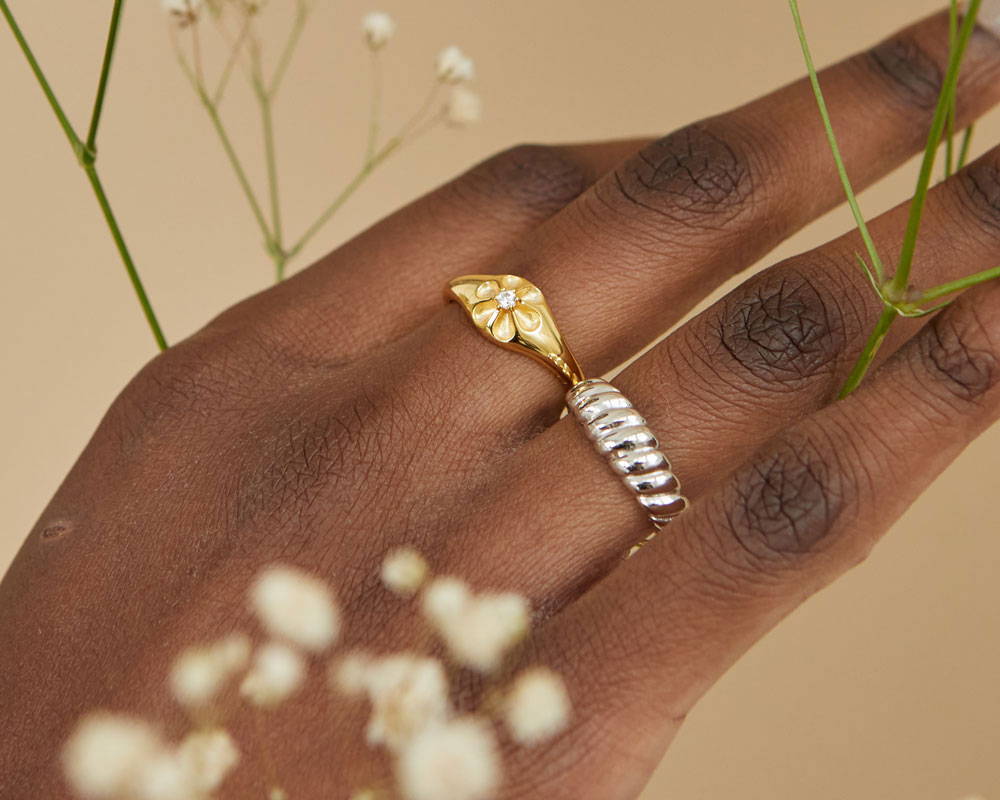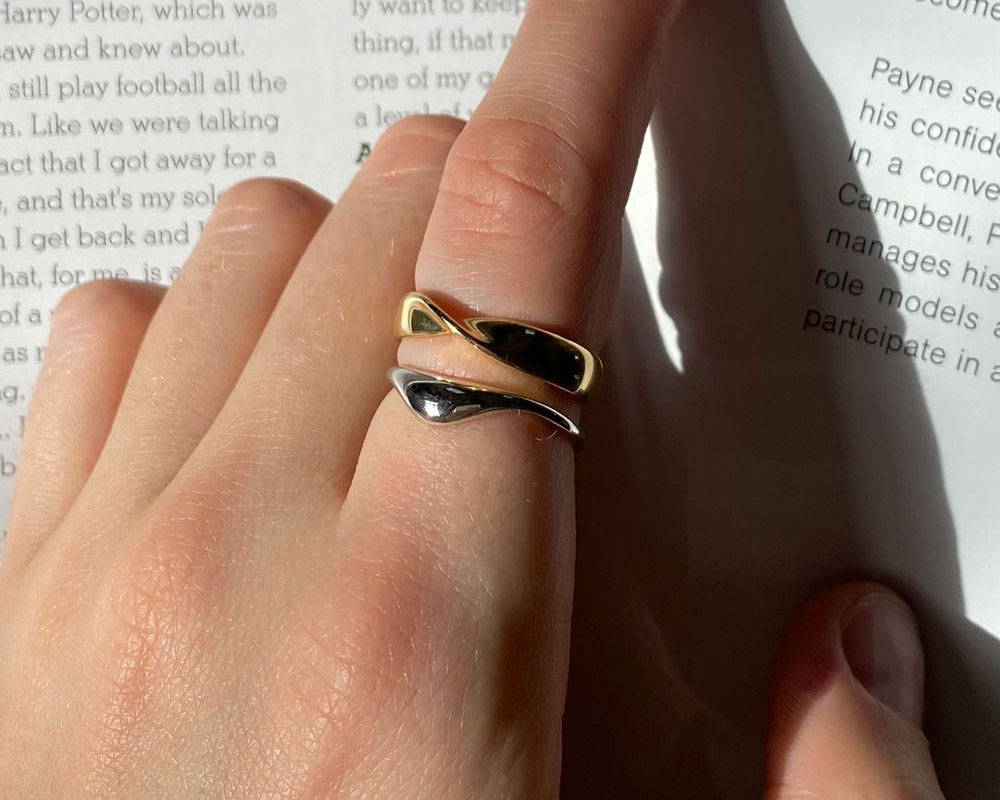 Layering gold and silver necklaces
There are so many amazing ways of layering mixed metal necklaces. A good way to start would just be to layer two necklaces (one gold, one silver) for a sleek and simple look. Or, if you are already a necklace layering pro, adding one accent pendant necklace in a different plating can be really effective and chic!
If chains & pendants are your thing, look at our Necklace Layering Lookbook for all things necklace related.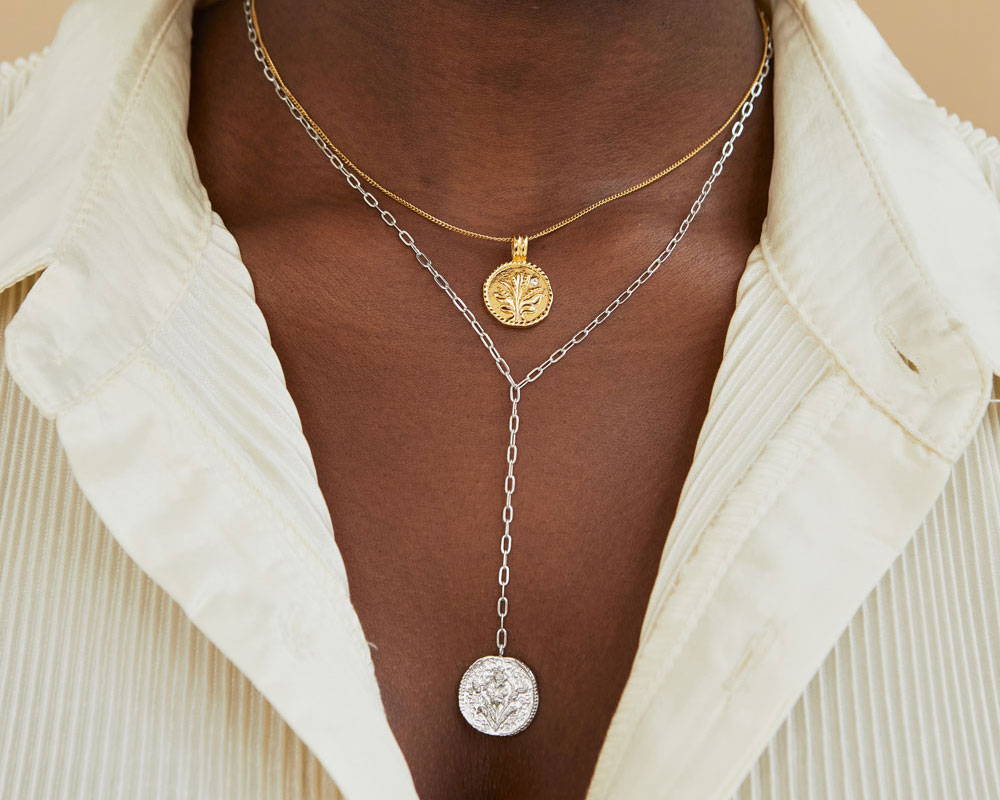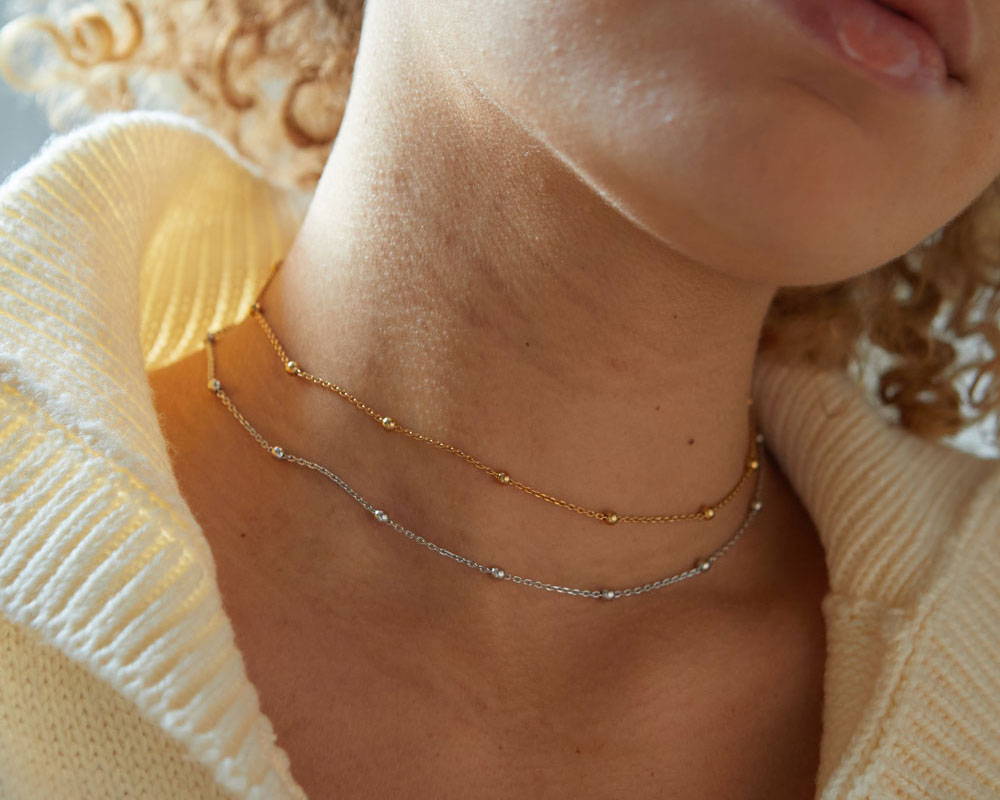 Creating a mixed metal earring stack
Mixing metals with your earrings is the easiest place to experiment, as the pieces are super dainty - it's a small risk with maximum benefit. For an everyday look, try out mixing huggies & studs of different platings. Or for a more statement look, add our Chunky Hoops in a different colour as an eye-catching accent. Our jewelled pieces, like the Crystal Ear Cuff & Navette Stud Earrings, act as a bridge between different platings to tie the look together.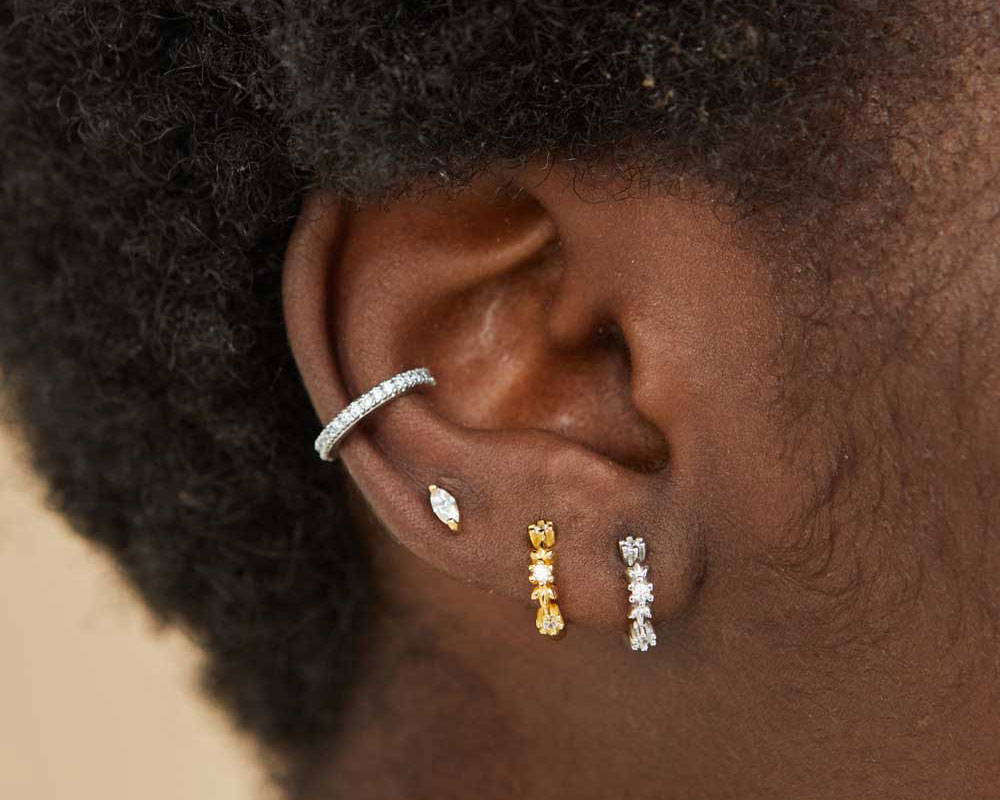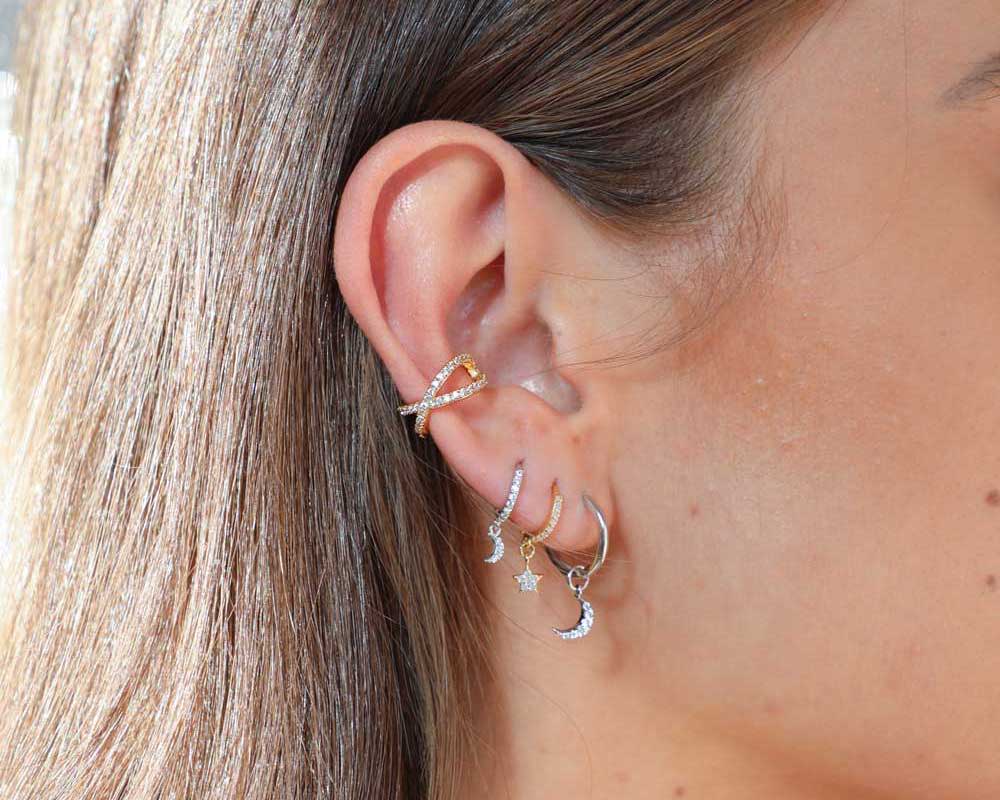 SILVER VS. GOLD VS. ROSE GOLD: WHAT TO WEAR WHEN
So, now you're an expert at mixing metals, now it's time for the tricky part - silver, gold or rose gold? Whether you're wearing only one plating or you're mixing them up, there's a lot to consider when choosing a plating. You might have always been a gold person, but adding silver into the mix might really suit your skin tone or hair colour! It's time to experiment with our tips on how to choose a plating depending on your outfit, complexion & occasion.
Picking the perfect plating for...
The first place to start when choosing jewelry for your outfit would be the colour. Do you want the jewelry to stand out, or to coordinate with the tones of your clothes? For example, if you're wearing a basic white tee - wearing silver jewelry will blend in with the white for an understated, sophisticated vibe, or yellow gold jewelry will stand out as a statement.
You should also consider your neckline & how necklaces look against skin, or against high-neck tops. If you're wearing a V-neck top, picking a plating depending on your skin tone is super important (more on that later). Or, if you're wearing a high-neck top, you want to make sure that the necklaces stand out against the colours.
With earrings, you can experiment with platings and your makeup looks. If you're wearing a warm-toned eyeshadow and bronzed skin, gold chunky earrings look great. Or, if you're going for more of a cool-toned look with silver-champagne eyeshadow and a pink blush, silver hoops would be a better choice!
And last but not least, sunglasses. It looks great to incorporate the hardware colour of your sunglasses to your jewelry look to make the whole look flow. Why not try one of our Multi-Use Chains, which can be attached to sunglass arms?
Ever wondered what jewelry tone suits your skin best? You may have not thought about it, but switching up the plating of your jewelry to accentuate your skin tone can make a huge difference!
Whether you're cool toned or warm toned, fair skinned or dark skinned, there are jewelry platings to avoid and platings to gravitate towards:
Jewelry for fair skin: If you are fair skinned with red undertones, you should steer clear of rose gold as it accentuates the pink undertone of your skin. Silver would be a great option as it makes fair skin look more radiant and fresh.
Jewelry for tanned or olive skin: You can pick whatever plating you feel - everything will look good on you! Rose gold & silver is very striking on your skin tone, whilst golden undertones are accentuated with gold jewelry (lucky you).
Jewelry for dark skin: Gold, rose gold & silver jewelry all look amazing on dark skin tones. But if in doubt go for gold, which really highlights the warm undertones of dark skin. Silver can get a tiny bit lost against dark skin, but looks striking either way!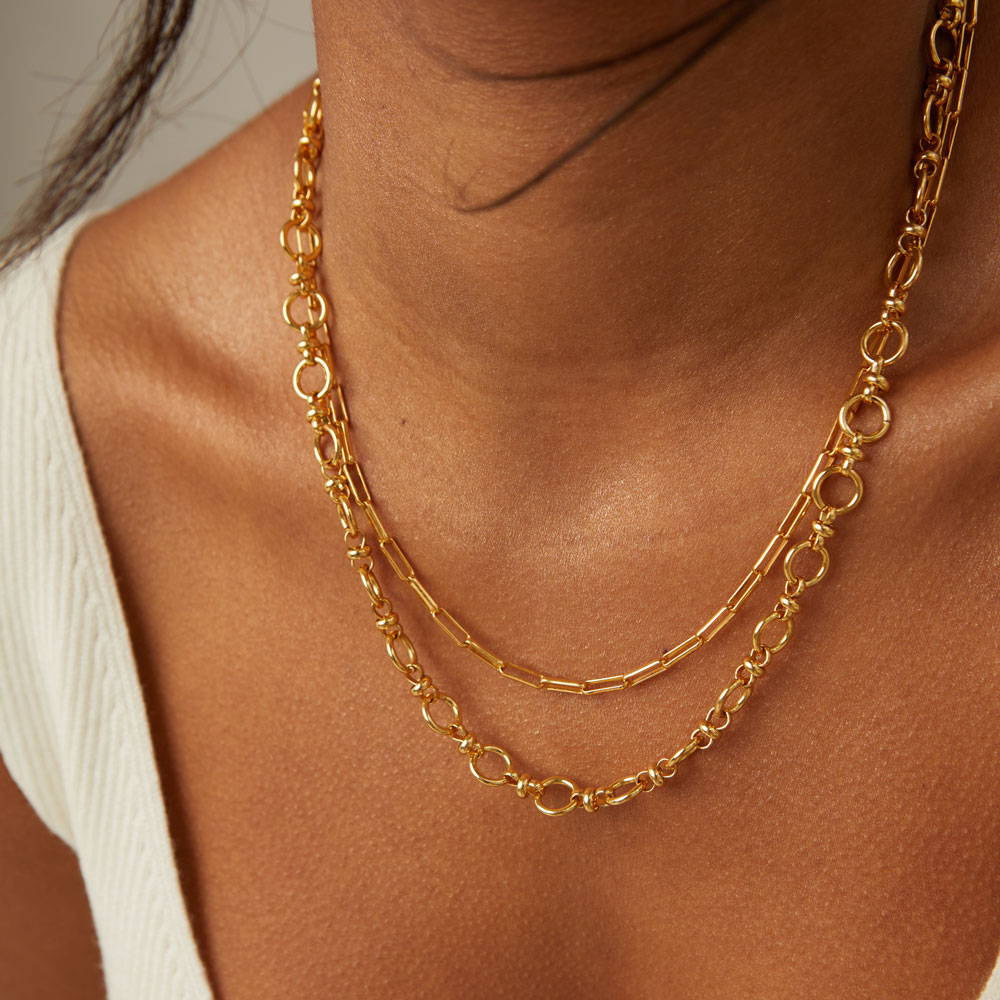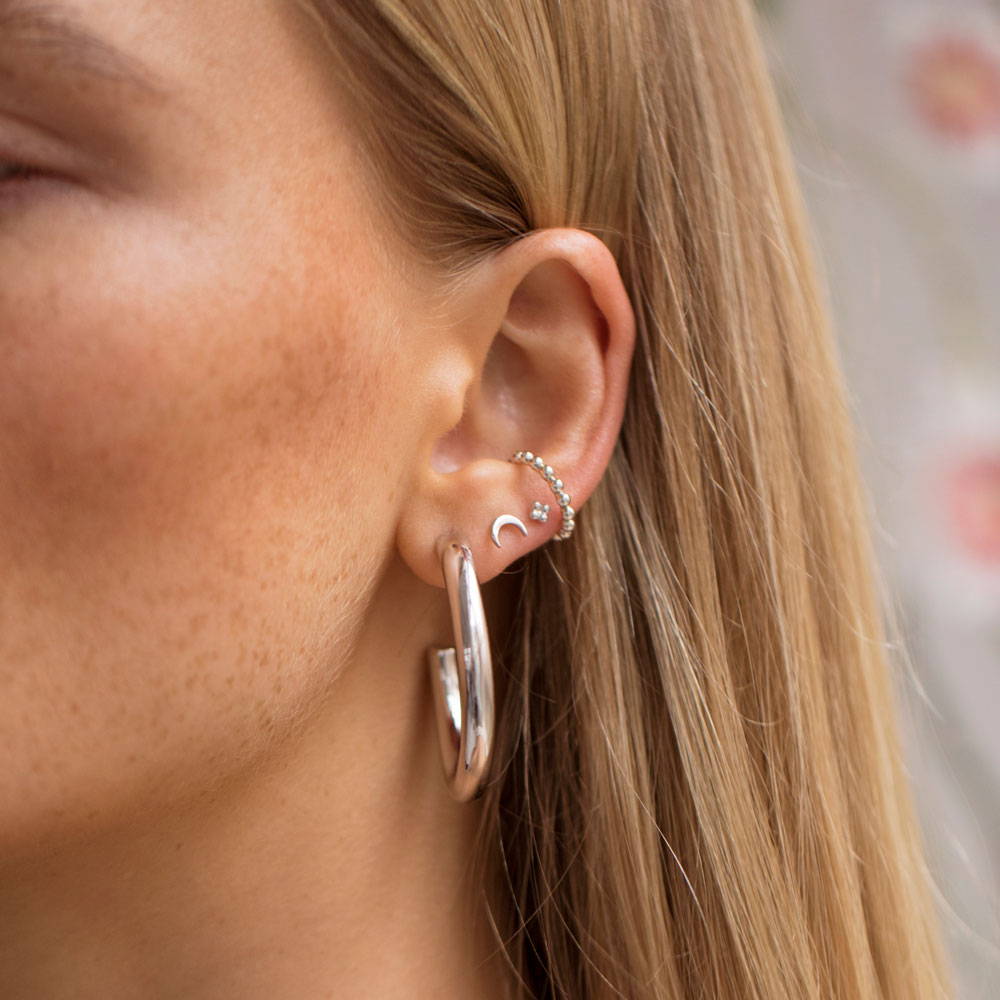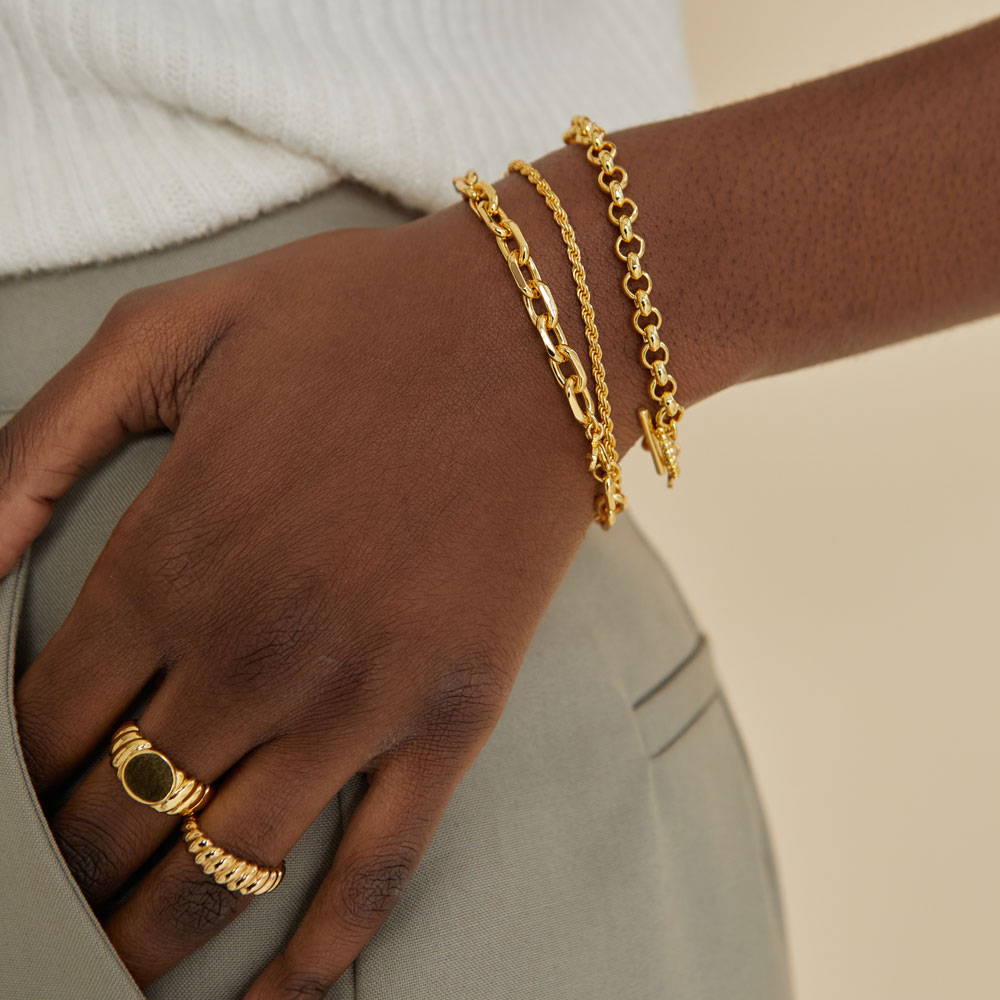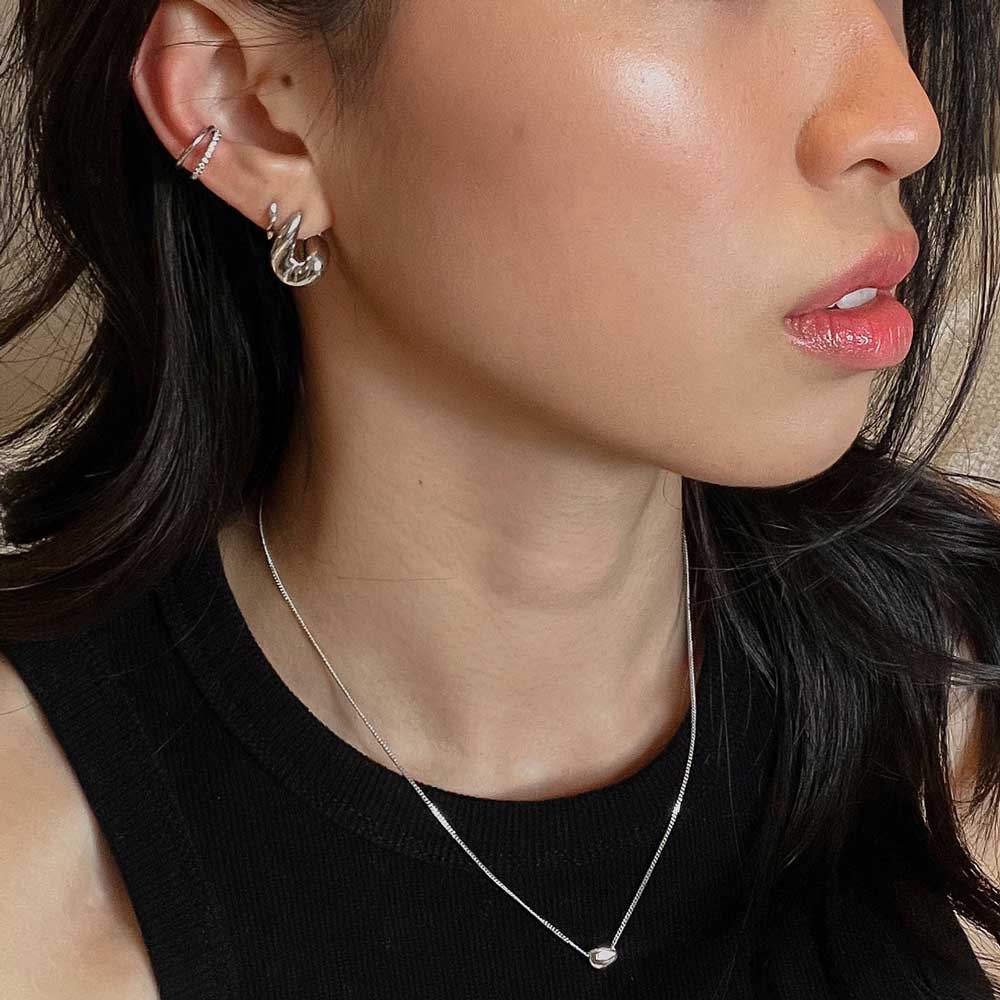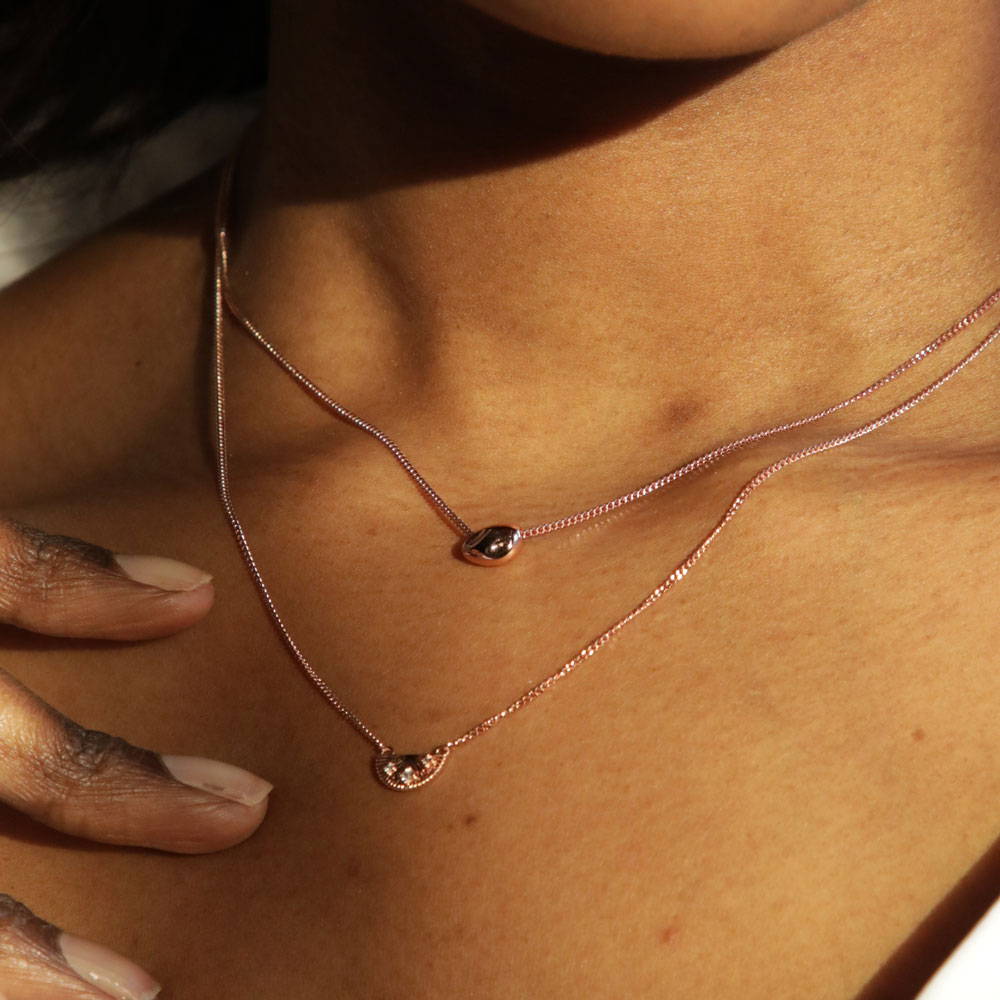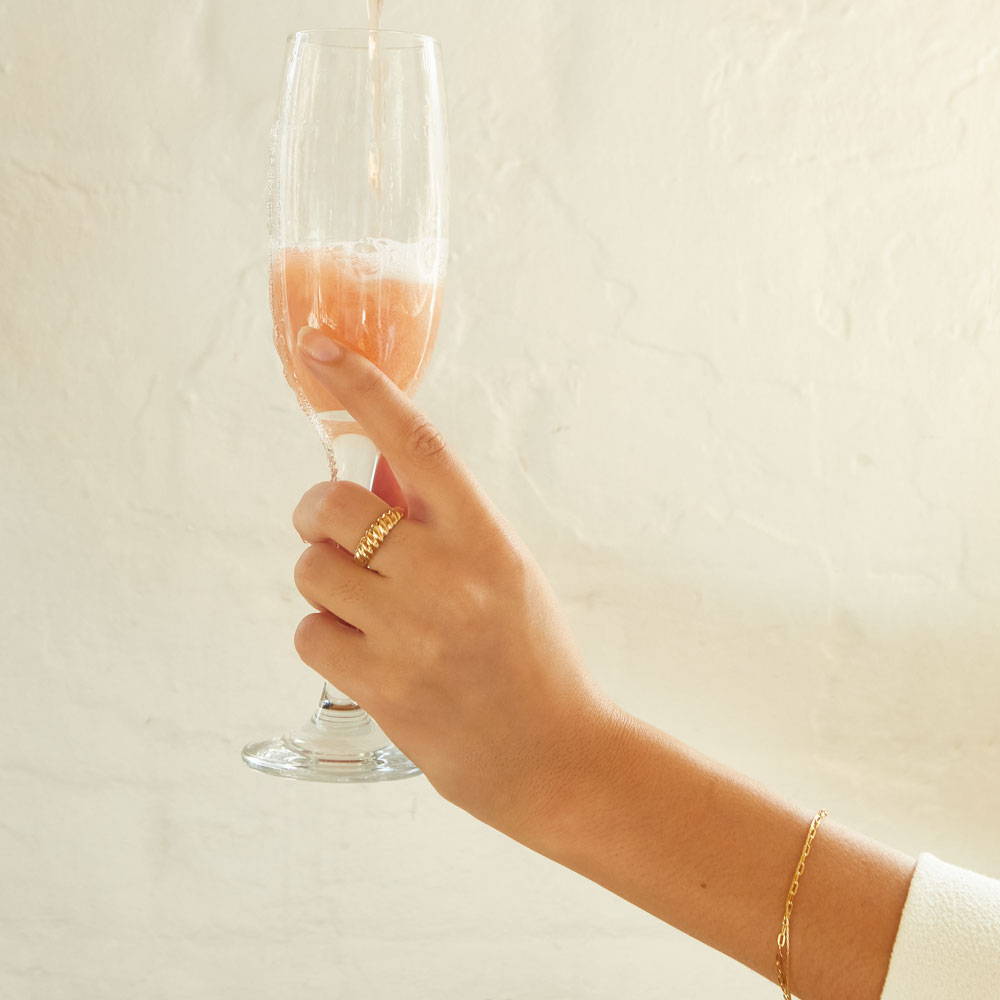 For fancy events, it may be best to stick with silver or gold which is sometimes seen as more sophisticated than rose gold. But, with the right styling and outfit rose gold can totally work!
For those post-lockdown summer events, a mixture of metals look great! Your skin is more bronzed, you're wearing your favorite outfit, so all jewelry will look amazing on you.
Looking for jewelry for a going-out look? Go for gold. Paired with a LBD and heels, gold chunky jewelry looks great on anyone.